SI: Carson Palmer 'most indispensable' quarterback in NFL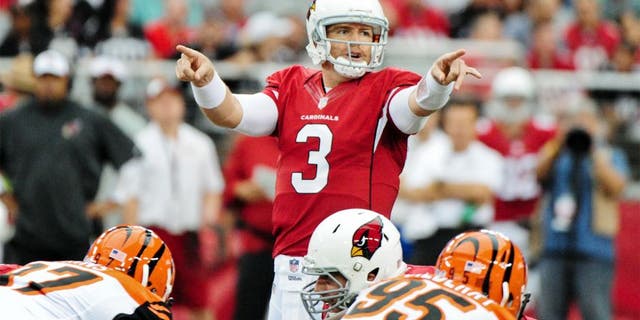 It's no secret the Cardinals are a different team without Carson Palmer.
Point to last year's 2-6 finish down the stretch with Palmer sidelined and his 13-2 record under center since Week 8 of the 2013 season as prime examples of his importance.
Sports Illustrated's Peter King examined the records of other teams without their starting signal caller, and the results speak for themselves.
Among some of the teams King identified: The Patriots survived the 2008 season without Tom Brady, going 10-5. The Steelers are 5-3 without Big Ben. The Broncos prior to Peyton Manning coming aboard went 8-8 with Tim Tebow under center. Teams like the Saints, Chargers or Giants were a little harder to judge with their starting quarterbacks rarely missing any time.
It's not hard to argue the Cardinals will only go so far as long as Palmer remains healthy.
Not even a top defense could carry the Cardinals through the end of the season when the offense essentially fell off a cliff due in the absence of Palmer.
(h/t Sports Illustrated)