Serena Williams reveals why she suffered historic first-round loss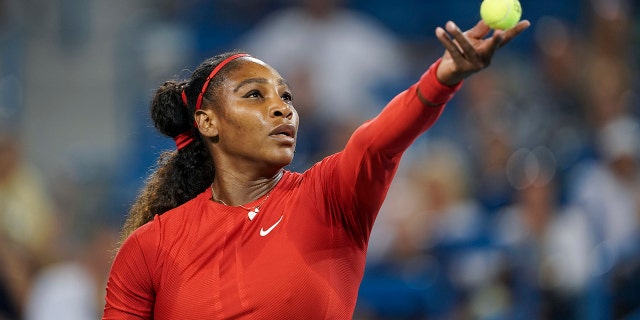 Tennis superstar Serena Williams has run into a few roadblocks since returning to the court following her pregnancy and related health troubles, including a huge upset loss to Johanna Konta in California.
Williams revealed she was off her game in the match against Konta last month because she learned the man who was convicted of fatally shooting her sister, Yetunde Price, had been released on parole.
She stepped onto the court for her match just 10 minutes after getting the news.
"I couldn't shake it out of my mind," Williams said in an interview with Time published Wednesday. "It was hard because all I think about is her kids and what they meant to me. And how much I love them."
Price, who was a mother of three, was gunned down in a drive-by shooting in Compton, Calif., in September 2003. Robert Edward Maxfield was convicted in her murder and was sentenced to 15 years in prison before he was paroled.
"No matter what, my sister is not coming back for good behavior," Williams said. "It's unfair that she'll never have an opportunity to hug me. But also…The Bible talks about forgiveness."
Williams added she wasn't ready to forgive Maxfield.
"I would like to practice what I preach, and teach (my daughter) Olympia that as well. I want to forgive. I have to get there. I'll be there," she said.
Williams is arguably the greatest tennis player of all-time in either men's or women's competition. She has 23 Grand Slam championships and is looking to lock in No. 24 at the U.S. Open later this month.