Serena Williams was fined $17,000 for three code violations during Saturday's U.S. Open final that caused the tennis player to be penalized a game when she criticized the chair umpire for a controversial call and labeled him a "thief."
The tournament referee's office announced Sunday it docked Williams $10,000 for "verbal abuse" of chair umpire Carlos Ramos, $4,000 for being warned for coaching and $3,000 for breaking her racket.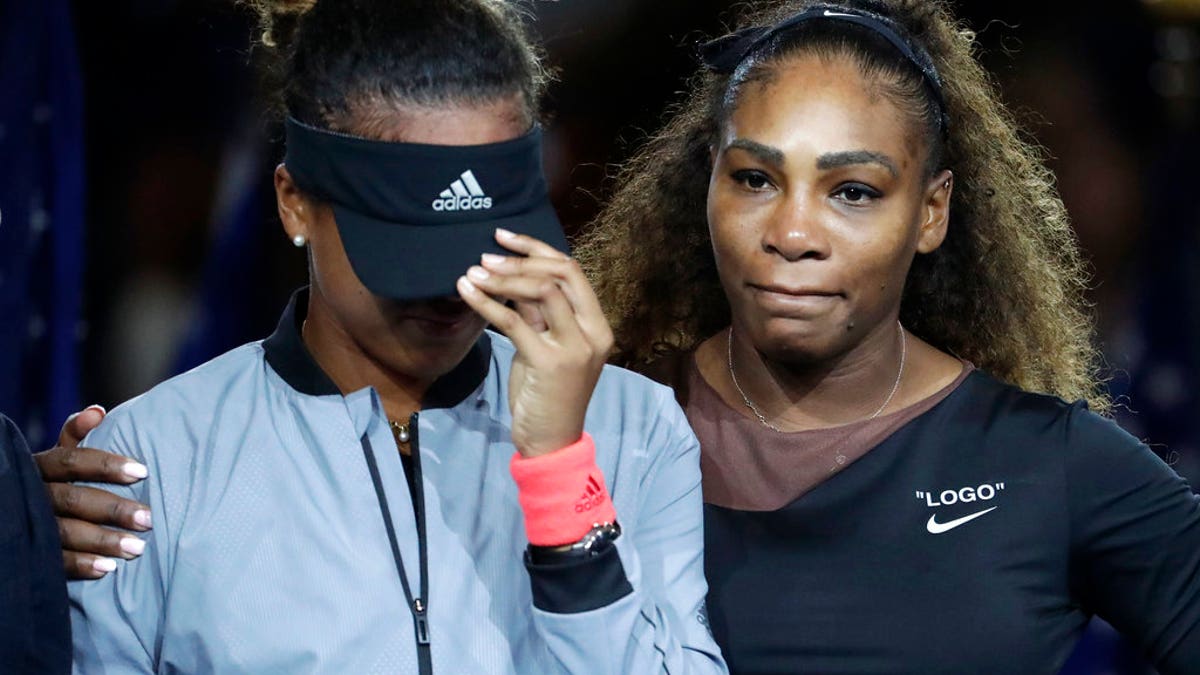 The money comes out of her prize money of $1.85 million as the runner-up. Williams suffered a 6-2, 6-4 loss to Naomi Osaka, who became the tournament's first female Japanese champion. Williams was going for her 24th Grand Slam title.
Saturday's match was shrouded by controversy after tense arguments between the 36-year-old tennis player and chair umpire Ramos during the second set.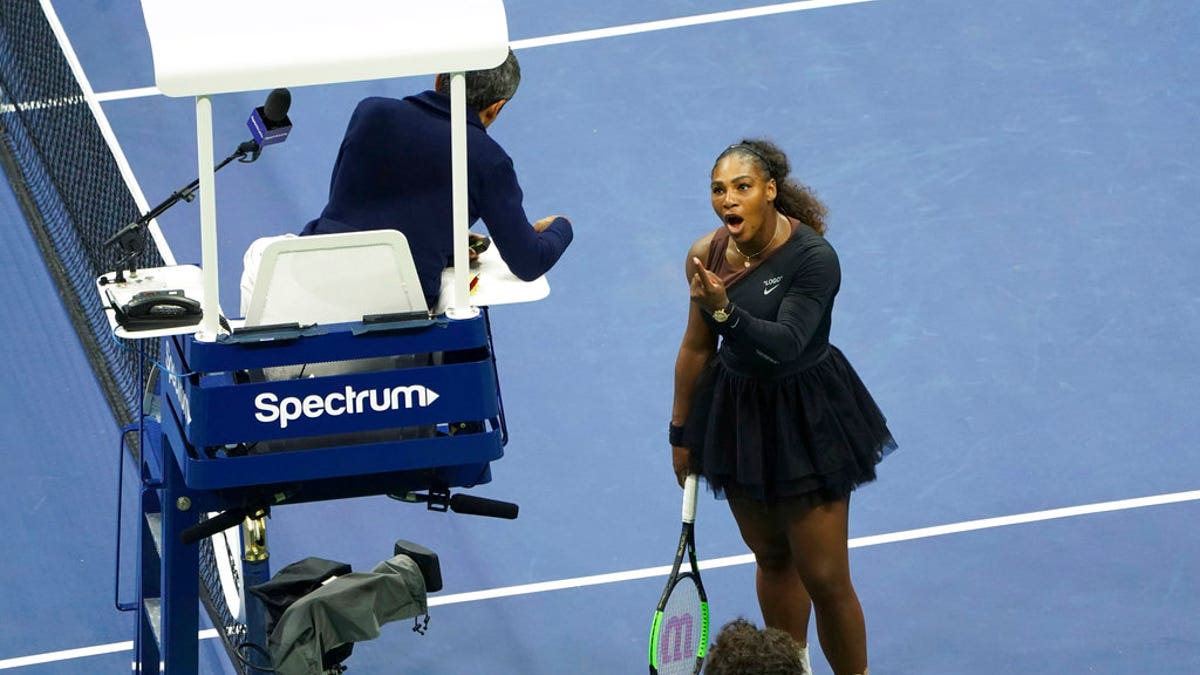 The first violation came when Ramos ruled that Williams was receiving illegal coaching from her coach Patrick Mouratoglou. Williams shot back at the umpire and insisted she was not receiving coaching and that she would "rather lose" than cheat.
Williams received a second violation when she smashed her racket in frustration. She lost a point due to the violation, causing the player to argue with the umpire again about the initial penalty.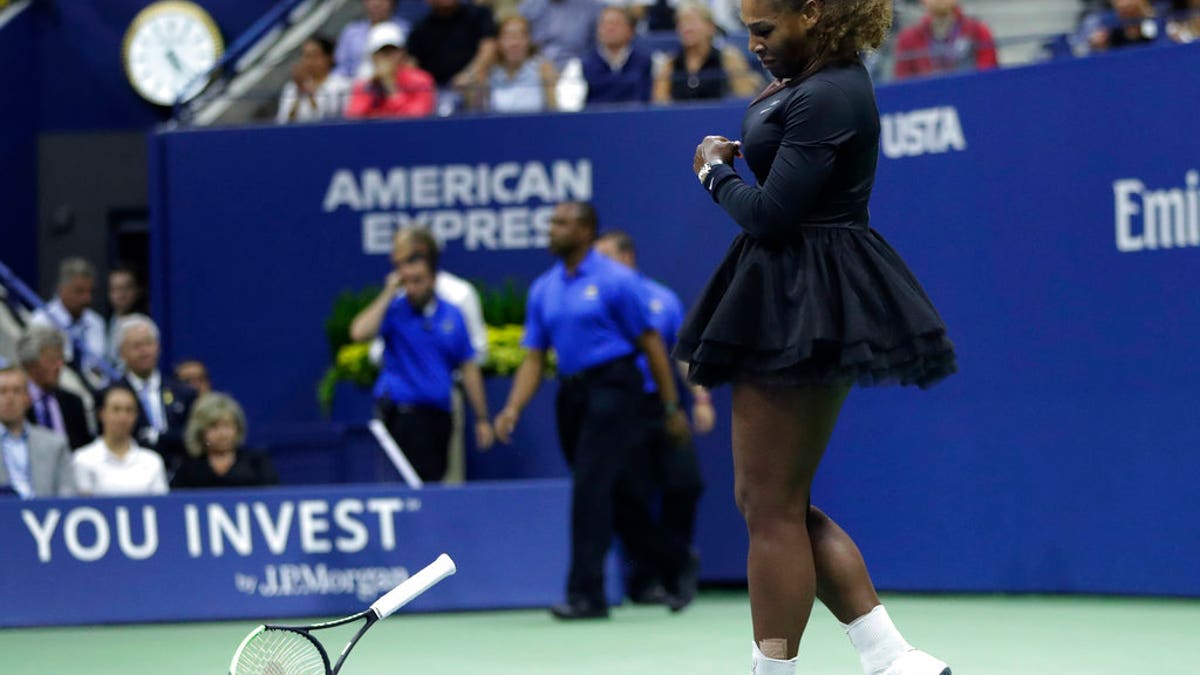 "I didn't get coaching," Williams said multiple times. "I don't cheat! I didn't get coaching. How can you say that? You owe me an apology. I have never cheated in my life!"
The third violation — verbal abuse — came when she called the umpire a "thief," leading to an automatic game loss.
"You will never, ever, ever be on another court of mine as long as you live. You are the liar. When are you going to give me my apology? You owe me an apology. Say it. Say you're sorry…And you stole a point from me. You're a thief, too!" Williams yelled at Ramos.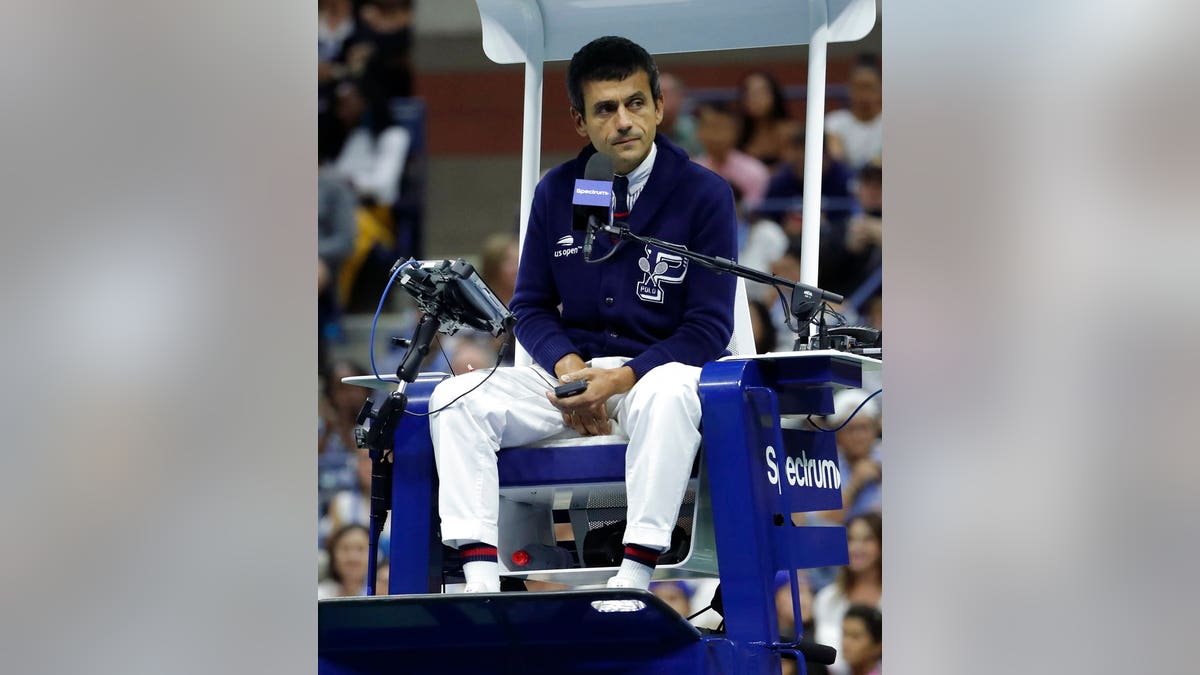 SERENA WILLIAMS ACCUSES UMPIRE OF SEXISM IN US OPEN LOSS
Williams, who was visibly emotional after the heated exchange, pleaded her case on the court and accused the umpire of sexism. At a news conference after the match, Williams said she will keep fighting to remove the double standard in the sport.
"I've seen other men call other umpires several things. I'm here fighting for women's rights and for women's equality and for all kinds of stuff. For me to say 'thief,' and for him to take a game, it made me feel like it was a sexist remark. He's never taken a game from a man because they said 'thief,'" Williams said.
"For me, it blows my mind," Williams added. "But I'm going to continue to fight for women."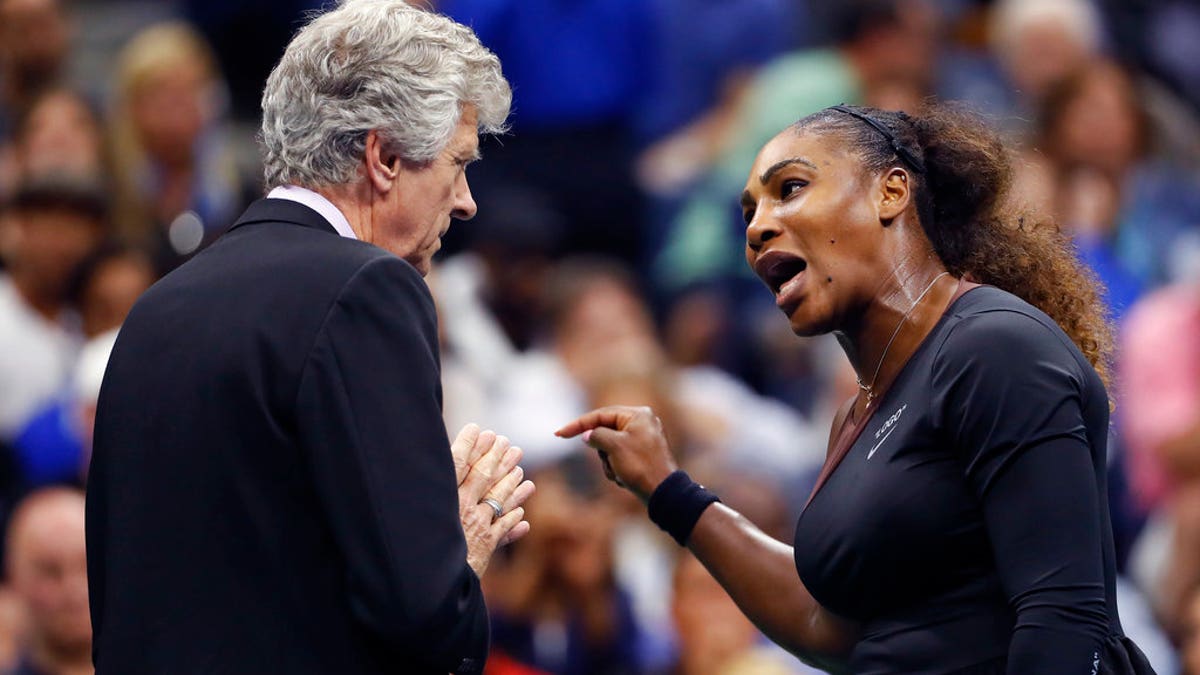 The controversial final drew in mixed reactions from viewers. Some said the umpire had been unfair to Williams since the illegal coaching call, while others criticized the player for her outburst on the court.
Tennis legend Billie Jean King tweeted out support for Williams after the incident.
"Several things went very wrong during the @usopen Women's Finals today," King wrote. "Coaching on every point should be allowed in tennis. It isn't, and as a result, a player was penalized for the actions of her coach. This should not happen."
"When a woman is emotional, she's "hysterical" and she's penalized for it," King continued. "When a man does the same, he's "outspoken" & and there are no repercussions. Thank you, @serenawilliams, for calling out this double standard. More voices are needed to do the same."
Mouratoglou later admitted to ESPN that he was coaching, but insisted that all coaches do it during the matches.
"I'm honest, I was coaching. I mean, I don't think she looked at me so that's why she didn't even think I was. But I was like 100 percent of the coaches on [sic] 100 percent of the matches."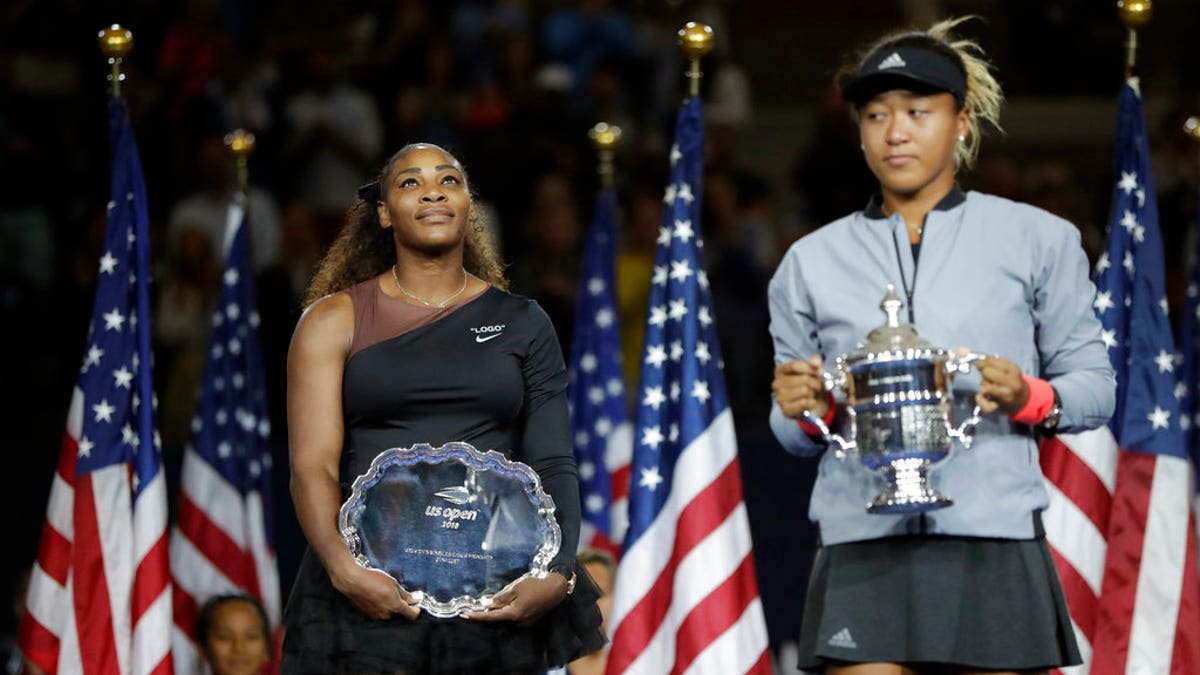 The Grand Slam Rule Book states that "communications of any kind, audible or visible, between a player and a coach may be construed as coaching."
Under Article III, Section P, "verbal abuse" is defined as "a statement about an official, opponent, sponsor, spectator or other person that implies dishonesty or is derogatory, insulting or otherwise abusive." The section says a player is subject to a fine up to $20,000 for each violation.
Fox News' Paulina Dedaj and The Associated Press contributed to this report.