SF Giants CEO apologizes after caught on video arguing with wife, who falls off chair: 'I am truly sorry'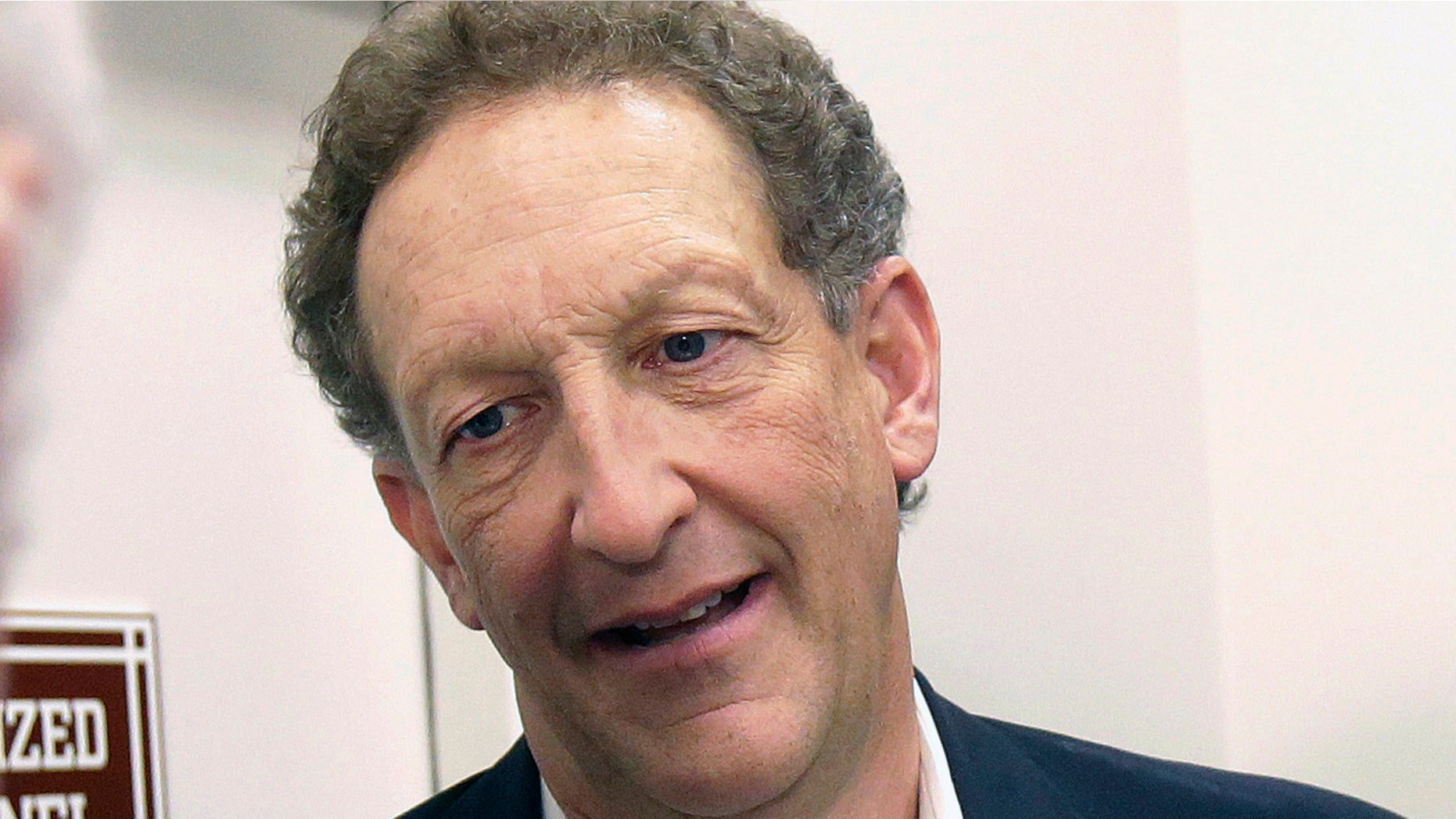 The CEO of Major League Baseball's San Francisco Giants and his wife both issued statements Friday after the couple were caught on video in an argument over a cellphone that led to his wife falling to the ground off her chair.
Major League Baseball also issued a statement regarding the incident between Larry Baer, 61, the ballclub's top executive, and Pamela Baer, 59, which took place in a public plaza in San Francisco on Friday, according to reports.
"Oh my God! ... Help!," Pamela Baer is heard saying in the video, which was recorded by a bystander.
WILLIE MCCOVEY, SAN FRANCISCO GIANTS SLUGGER AND HALL OF FAMER, DEAD AT 80
"I am truly sorry for the pain that I have brought to my wife, children and to the organization," Larry Baer wrote later in a statement posted on Twitter by the Giants. "It is not reflective of the kind of a person that I aspire to be, but it happened and I will do whatever it takes to make sure that I never behave in such an inappropriate manner again."
Pam Baer's statement came via her attorney: "I would like to clarify the events of today. My husband and I had an argument in public about which we are quite embarrassed. I took his cell phone. He wanted it back and I did not want to give it back. I started to get up & the chair I was sitting in began to tip. Due to an injury I sustained in my foot 3 days ago, I lost my balance. I did not sustain any injury based on what happened today. Larry & I always have been & still are happily married."
After the incident, San Francisco police were at the scene interviewing witnesses, local media reported. But police had little to say about the matter.
PETER MAGOWAN, WHO HELPED KEEP GIANTS IN SAN FRANCISCO, DEAD AT 76
"We are aware of the incident at that location and we are investigating," police spokesman Joseph Tomlinson told the East Bay Times.
MLB officials also issued a brief statement: "Major League Baseball is aware of the incident and, just like any other situation like this, will immediately begin to gather the facts. We will have no further comment until this process is completed."
In the video, which was published by TMZ Sports, Larry Baer is seen standing over Pam Baer, who is seated.
He is then seen grabbing at the cellphone in her hand.
She and the chair are knocked over and she can be heard screaming, "Oh my God! ... Help!" as they tussle for the device.
A second clip plays, showing Baer walking away from the area.
According to the TMZ report, the altercation took place around noon. Witnesses said that it began with a loud verbal argument that escalated when Baer reached for the cellphone.
In an interview with the San Francisco Chronicle, Baer said he and his wife were arguing over a family matter.
CLICK HERE TO GET THE FOX NEWS APP
"My wife and I had an unfortunate public argument related to a family member and she had an injured foot and she fell off her chair in the course of the argument," his statement read. The matter is resolved. It was a squabble over a cellphone. Obviously, it's embarrassing."
His wife told TMZ, "We were having a family fight about someone in my family and that's it."
A call to the Giants organization was not immediately returned.
Baer has been CEO of the Giants since 2012, having joined the club some 20 years earlier. His involvement in the team has included the only three World Series titles it has won in San Francisco, in 2010, 2012 and 2014.