Running back Perine suffers knee injury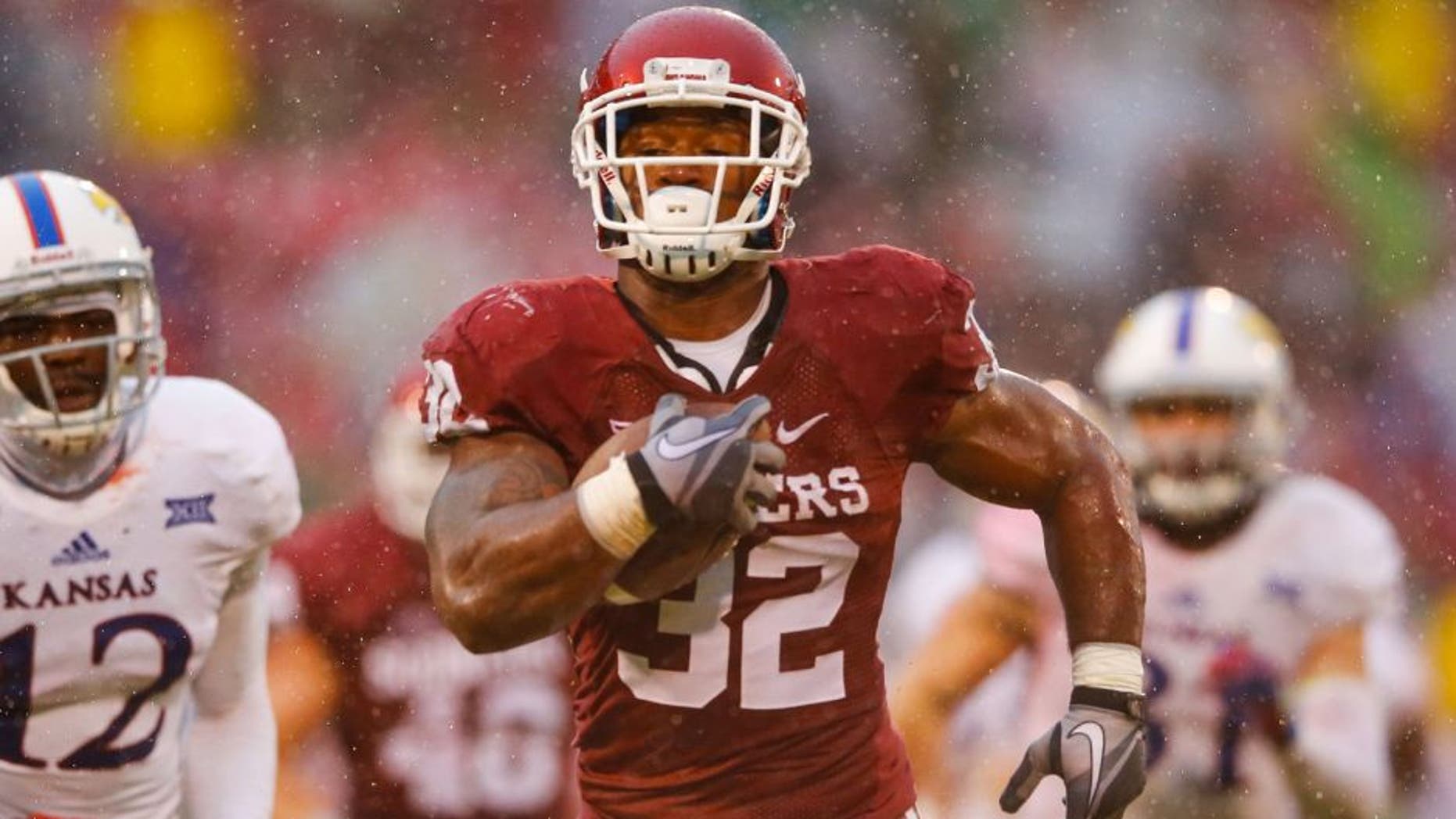 Samaje Perine, who set an NCAA single-game rushing record last season, will miss a few days of practice after a minor injury.
Oklahoma coach Bob Stoops said Perine got "bumped into," and Perine will probably miss a day or two. "Everything checked out," Stoops said.
Perine rushed for 427 yards against Kansas, setting the NCAA record. He will be a sophomore this season for the Sooners. Last season Perine ran for 1,713 yards and 21 touchdowns.