Robinson Cano's Representatives Meeting With Yankees, Still Far From Deal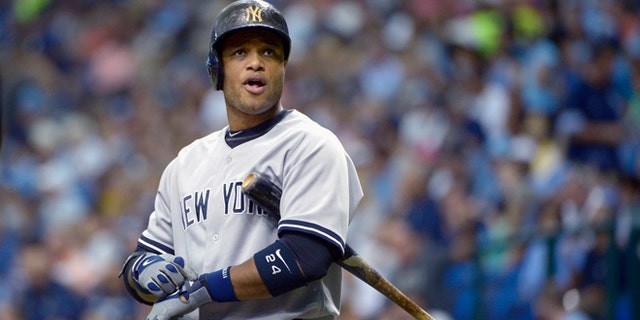 New York – Representatives for free-agent second baseman Robinson Cano met Tuesday with the New York Yankees, and the gap between the sides remains wide, according to a person familiar with the negotiations.
The person spoke to the Associated Press on condition of anonymity because no statements were authorized. The person adds the sides will try to meet again Wednesday.
"There's still a pretty big gap," the source said, according to ESPN.com. "But [the Cano side] did move a little."
Cano was represented by Brodie Van Wagenen of CAA Baseball and Juan Perez of Roc Nation Sports. Jay-Z, whose Roc Nation has partnered with CAA Baseball to represent Cano, did not attend.
Yankees President Randy Levine and general manager Brian Cashman were there for the team.
Cano, a five-time All-Star, was not at the session. His agents asked earlier this year for a 10-year deal worth in excess of a record $300 million, and the Yankees repeatedly have said they have no interest in a contract of that length or total.
When the Yankees finalize an $85 million, five-year contract with catcher Brian McCann, their luxury tax payroll for 2014 will rise to nearly $115 million for eight players. New York says it would like to get under the $189 million luxury tax threshold, which includes about $177 million for salaries and the remainder for benefits.
According to ESPN, while the Yankees might increase their monetary offer, a 10-year contract was still out of the question, because of the price tag of $200 million associated with the deal. The source added that the Yankees are confident that no other team would come close to meeting Cano's stated asking price.
"They're going to try to get together [Wednesday]," the source said.
The Associated Press contributed to this report.
Follow us on twitter.com/foxnewslatino
Like us at facebook.com/foxnewslatino