Robinson Cano says: Watch out for Mariners' youngster Marte in 2016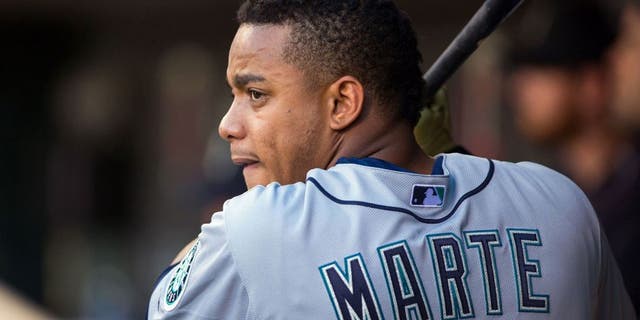 NEWYou can now listen to Fox News articles!
In 22-year-old infielder Ketel Marte, the Seattle Mariners have an intriguing young player that could blossom into a linchpin of the roster next season.
Marte's mentor and unofficial 'big brother', Robinson Cano, expects to see just that once next season rolls around.
Cano spoke about Marte with MLB.com's Greg Johns earlier this week, and he likes what he's seen so far:
Marte spent much of the 2015 season in the minors, though he did appear in 58 games for the Mariners. During that span, he hit .283/.351/.402 and stole eight bases in 219 at-bats. In fact, he made the most out of his limited playing time by posting a 2.3 WAR in just a few months.
His exuberance left an impression on Cano, but the veteran took care to impart some wisdom on the young Marte after the season ended.
Specifically, he focused on how Marte should go about preparing for his second season in the big-leagues:
Marte quickly made his impact felt on the Mariners in a short period of time in 2015, and heading into 2016 the stage appears to be set for a significant breakout.