Robbie Lawler suffers thumb injury, fight with Carlos Condit expected to be rescheduled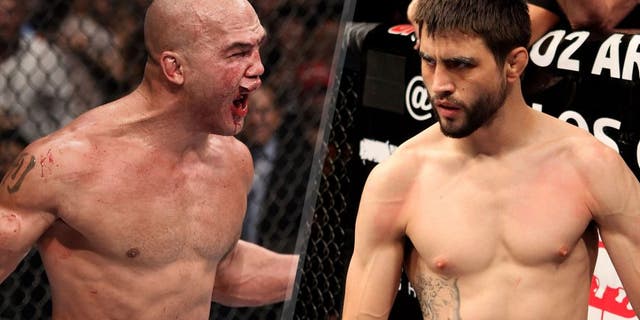 NEWYou can now listen to Fox News articles!
Welterweight champion Robbie Lawler suffered a thumb injury in training that has forced his UFC 193 title bout against Carlos Condit to be postponed.
The fight was slated as the main event for the show in Melbourne, Australia, but Lawler's injury prompted the promotion to replace it with Ronda Rousey's fight vs. Holly Holm.
The women's bantamweight title fight originally was scheduled for UFC 195 on Jan. 2 in Las Vegas. Now Dana White and the UFC hope Rousey's star power will set an attendance record at Etihad Stadium in Melbourne.
There's no word on the extent of the thumb injury suffered by Lawler or a timetable for his return, however UFC officials are planning to reschedule the title fight between Lawler and Condit.
Lawler defeated Rory MacDonald by TKO in the fifth round of his first title defense at UFC 189 in July. Condit earned the shot at the title after defeating Thiago Alves in May, but now it appears he'll have to wait to get his shot at Lawler and the welterweight gold.