Rob Gronkowski intercepts wedding bouquet, spikes it into oblivion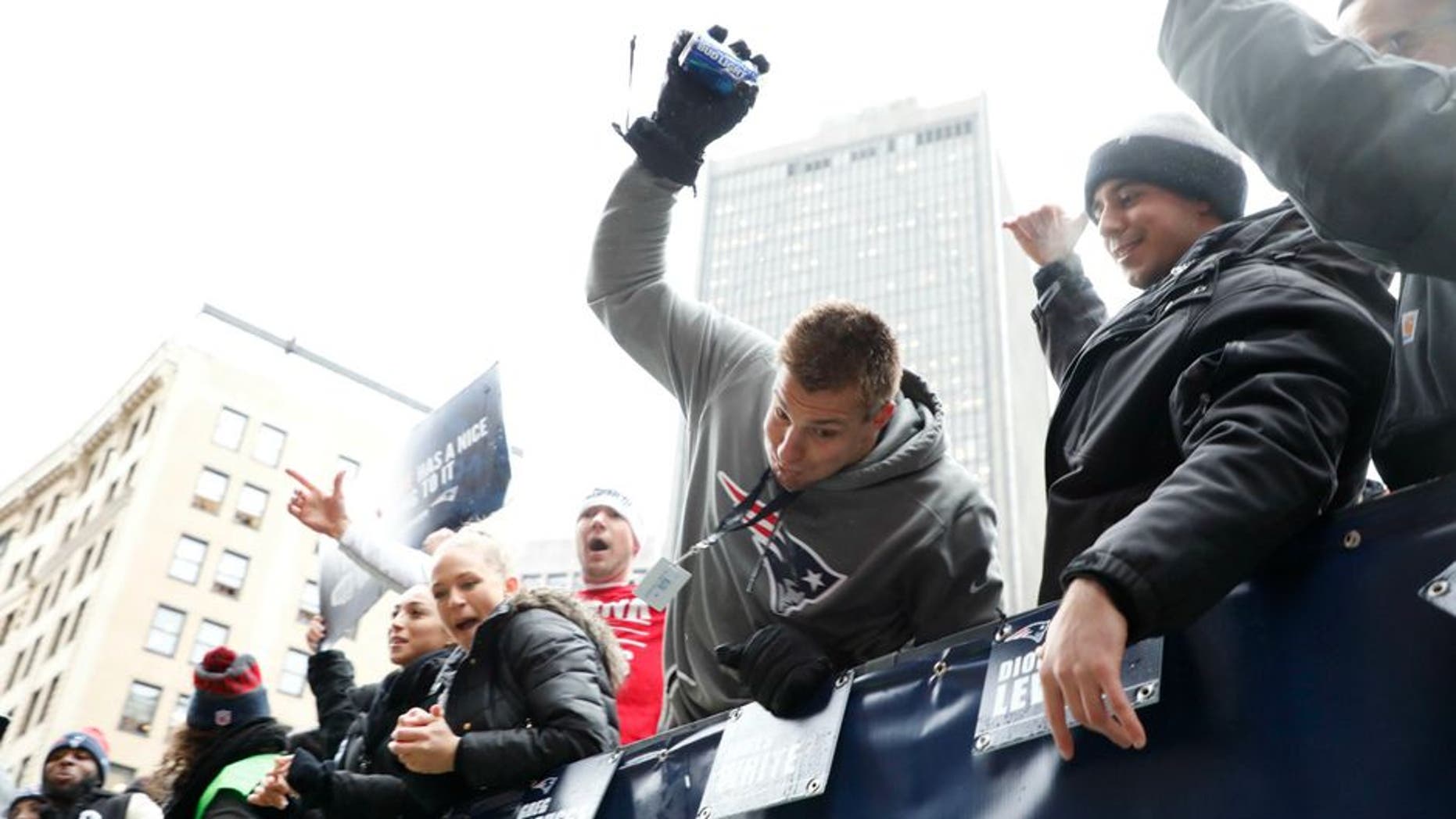 If you were wondering how Rob Gronkowski's recovery from a back injury that cost him the second half of a Super Bowl season, he showed off some NFL speed at a wedding over the weekend by coming out of nowhere to intercept a bouquet. Gronk then ruthlessly smashed the bouquet on the floor. He looks ready for some football.
It was an eventful weekend for Gronk. On Sunday, he participated in The One Mission Buzz Off for Kids with Cancer, and had his head shaved.
Gronk also had a turn with the buzzer in hand, and shaved the heads of his brothers Glenn and Gordie.