Rihanna calls foul on rumors she's dating Matt Barnes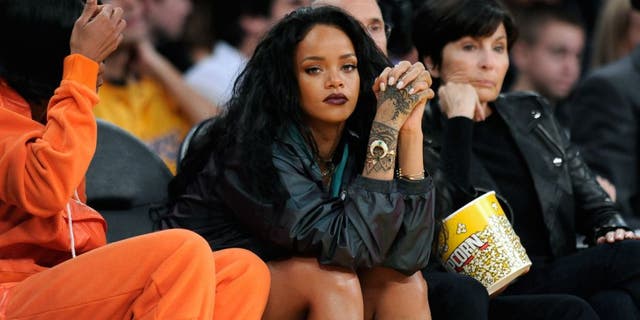 NEWYou can now listen to Fox News articles!
Don't mess with Rihanna. She'll call you out.
Memphis Grizzlies forward Matt Barnes is finding out the hard way after seeming to confirm rumors the two were sort of an item. Rihanna shot back on Sunday, seeming to suggest the two hadn't even met.
Barnes and his estranged wife Gloria Govan both talked to TMZ in recent days about the rumors, with Barnes saying they were "just past the crush stage" and Govan saying she didn't mind the two hooking up, as long as the hip-hop star hooked her up with concert tickets.
Well, RiRi has heard enough. Just check out the hashtags on her Instagram response to Barnes' interview.
Matt, haven't you seen the video for "B*tch better have my money"? You don't play around with RiRi.
(Plus, she's probably dating Lewis Hamilton anyway ... you know, according to TMZ)
(h/t Daily Mail)