Richard Sherman isn't convinced Marshawn Lynch won't come out of retirement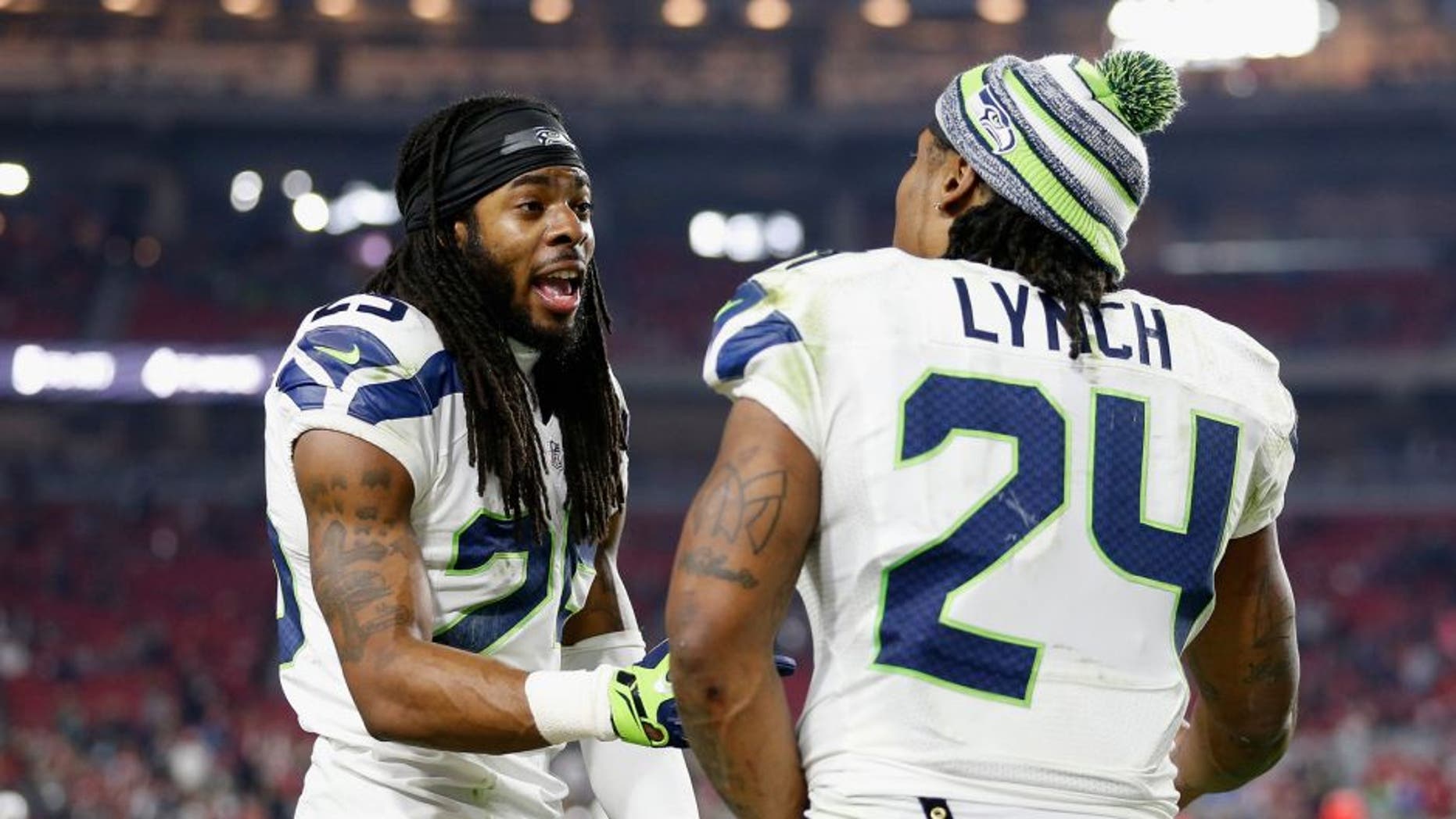 Marshawn Lynch's football career apparently has come to an end but not everyone on the Seattle Seahawks is convinced we've seen the last of Beast Mode.
"I don't put anything past him," cornerback Richard Sherman said Saturday, via NFL.com. "He's about as predictable as a pair of dice. So I don't try to call his plays. But obviously, it's going to be different. We got a little sample of it last year ... I think we're prepared for it in some aspects, but you really never want to be prepared for that. You really would hope he comes back. In the back of your mind, you hope he comes back and plays another year."
The Seahawks placed Lynch on the NFL's reserve/retired list earlier this month. Lynch never officially announced his retirement, instead posting this photo on his Twitter account during the Super Bowl.
Lynch's relentless running style made him a fan favorite in Seattle, where he helped lead the Seahawks to a Super Bowl title. He's run for 9,112 yards 74 touchdowns during his 10-year career. But injuries limited him to just seven games last season, posting career lows in rushing yards (417) and rushing touchdowns (3).