Rex Ryan would make McCoy-Alonso trade again in 'two seconds'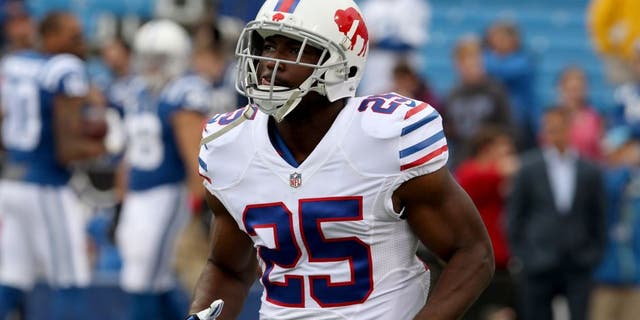 NEWYou can now listen to Fox News articles!
That LeSean McCoy-Kiko Alonso trade? Rex Ryan would make it again. Timothy L. Ludwig USA TODAY Sports
The biggest trade of the offseason came when the Buffalo Bills traded linebacker Kiko Alonso to the Philadelphia Eagles for LeSean McCoy -- straight up. It was a rare one-superstar-for-another trade in the NFL, and it caught many by surprise.
Both Alonso and McCoy have dealt with their share of injuries this season but have also played significant roles for their respective teams when healthy. McCoy changes the Bills' offense drastically when he lines up in the backfield, while Alonso has showed why he's one of the best young linebackers in the league.
For Rex Ryan, one of the men who pulled the trigger on the trade, regrets are nowhere to be found.
"Not for two seconds. If they offered that trade again, I'd do it," Ryan said of the trade, via NFL.com.
Neither team is playing as well as they'd hoped, but the season isn't over just yet. The Bills have had an endless number of injuries on both sides of the ball, losing their starting running back, quarterback, wide receiver, and defensive tackle in just six weeks.
For the Eagles, offensive struggles have plagued their season, with guys like Sam Bradford and DeMarco Murray not having much success. Conversely, the defense is playing extremely well, even without Alonso healthy.
The trade didn't exactly change the landscape in the NFL as both teams are far from sure bets to make the postseason, but it was a significant one, nonetheless.
MORE NEWS: Want stories delivered to you? Sign up for our NFL newsletters.