Rex Ryan says Patriots aren't exactly 'Boy Scouts of America'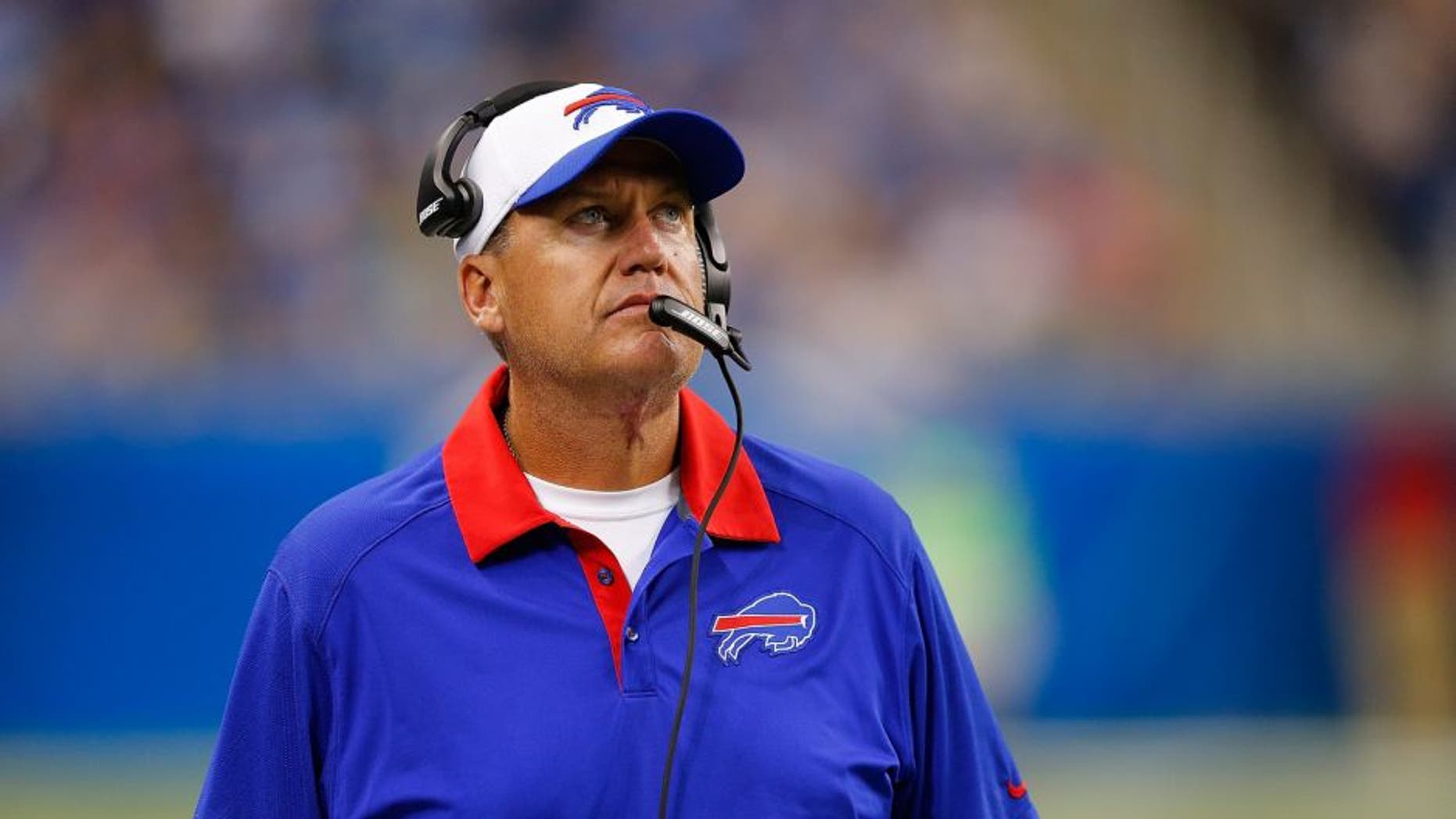 Prior to the Buffalo Bills' loss to the New England Patriots on Sunday, head coach Rex Ryan had a lot to say about Bill Belichick's team. Several Bills players joined in on the trash talk, but no one was able to back it up on the field.
As a result of the Bills being so fired up, the team was flagged left and right throughout the game, resulting in 14 penalties against them. It's gotten a lot of attention -- and understandably so -- but Ryan doesn't think the Bills should be the only ones criticized for their penalties.
"They outplayed us, they outcoached us, they outdid whatever," Ryan said via Mike Rodak of ESPN. "But there's different ways of chatting and of all that type of stuff, too. Let's face it: New England is not exactly the Boy Scouts of America. All right? So you can say what you want, but the tape doesn't lie either."
In Ryan's defense, the Patriots were penalized 11 times themselves. But unlike the Bills, the Patriots came away with the victory.
Ryan's not blaming the referees for the Bills' problems, but he didn't seem to think every call was fair.
"I thought we had a legal block that they called a penalty there and things like that," he said. "We had a player thrown out of bounds after a play was over, and we got a 15-yard penalty. So there are things that are right there, borderline, but it seems like we're not gonna get the break. We just got to be smart, we got to learn to walk away from things and that's what we'll do."
Clearly, the Bills have to clean up their play and reduce the number of penalties drastically. They'll look to rebound against the Miami Dolphins on Sunday.
(h/t ESPN)