Rex Ryan compares Bills defense to 2000 Ravens, 2009 Jets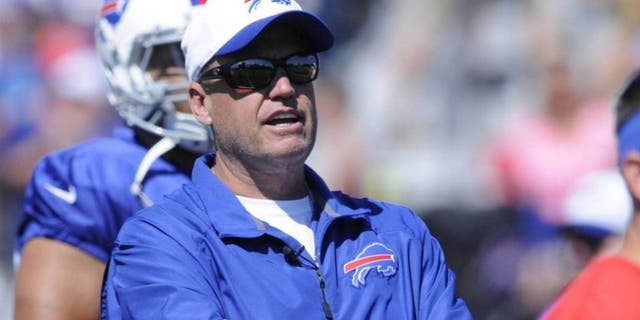 NEWYou can now listen to Fox News articles!
The Buffalo Bills are expected to have one of the best defenses in the NFL, as they were last season. A stout defensive line paired with a strong secondary make both running and throwing against the Bills extremely difficult.
Now with the defensive-minded Rex Ryan as the head coach, the Bills' expectations are even higher on the defensive side of the ball. He's had experience with some of the best defenses in NFL history, mainly the 2000 Baltimore Ravens and 2009 New York Jets, but he has high hopes for the 2015 Bills.
"We'll see. I think in the Baltimore days, obviously that 2000 defense probably is a little different, and you go with the 2006 defense which led the NFL in more categories than any defense in the history of the game," Ryan said. "That's similar to what we have here."
Both of those Baltimore teams were extremely successful, with the 2000 team making it all the way to the Super Bowl where they dominated the New York Giants, 34-7.
If the Bills field anything close to the Ravens defense during Ryan's time with the team, they'll be dominant as well. Similar to the way the 2009 Jets defense was.
"When I look back on them -- my first year with the Jets we led the league but I think this is a more talented group than that" he continued. "No slight to them but I believe that we're more talented here."
As long as the Bills get decent quarterback play and can stay relatively healthy, making a run at the AFC East title is more than a possibility. Playmakers are everywhere on the roster, except for the most important position: quarterback. Maybe by the time the regular season starts, one of the three quarterbacks will establish himself as the top guy.
(h/t Buffalo Bills)