Results from second Sprint Cup practice for Bank of America 500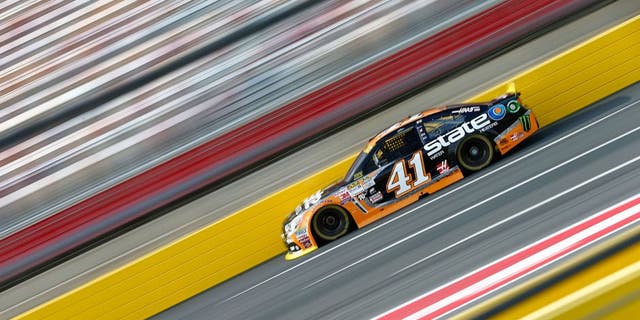 NEWYou can now listen to Fox News articles!
The second practice session for this weekend's Bank of America 500 at Charlotte Motor Speedway is in the books, and Stewart-Haas Racing's Kurt Busch ended the session atop the speed charts.
Busch's fastest lap of the session came on his first around the 1.5-mile speedway and he spent the majority of the session making long race runs. Busch ran the most laps of the session, 45.
Carl Edwards, Ryan Newman, Martin Truex Jr. and Joey Logano rounded out the top five.
Hendrick Motorsports' Jimmie Johnson was the only non-Chaser in the top 10, finishing the session ninth on the speed charts. However, Johnson had the best five- and 10-lap consecutive average.
Dale Earnhardt Jr., who ended the session eighth on the speed charts, had the best 15-lap consecutive average.
Pole-sitter Matt Kenseth was 22nd fastest in the session, followed by Kevin Harvick in 26th, while Jeff Gordon was the slowest of the Chase drivers in 32nd.
Final practice for the NASCAR Sprint Cup cars will take place at 6:30 p.m. ET.
Take a look at the full results from Friday's first practice -- and the second overall -- for Saturday night's race below: