Reports: Browns cornerback Justin Gilbert in road rage incident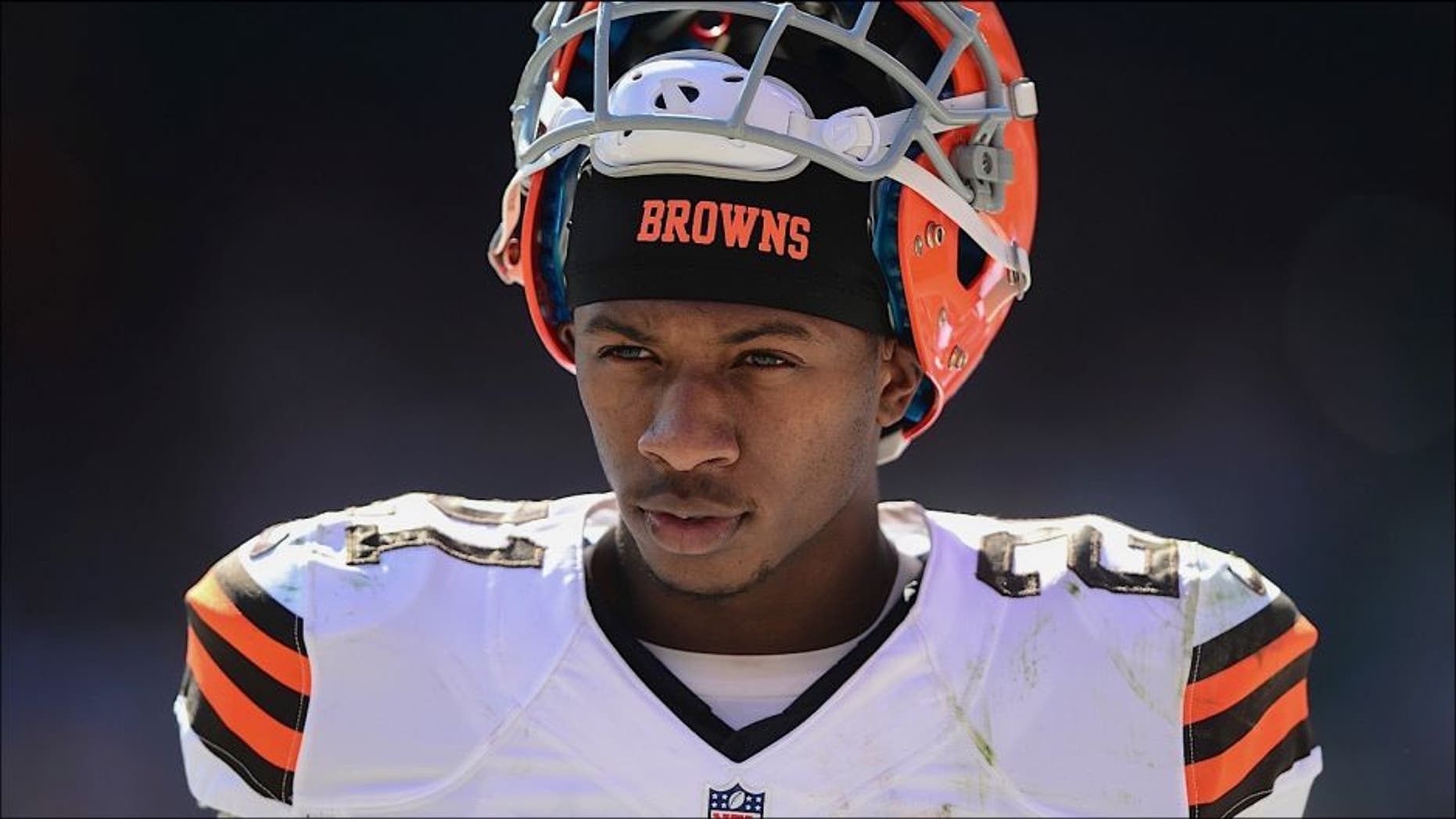 Cleveland Browns cornerback Justin Gilbert crashed his car Friday afternoon during what police in Ohio called a road rage incident.
Gilbert, who was uninjured, received a citation for failure to control his vehicle, Brunswick Sgt. Daren Lubinsky said. His Dodge Challenger had to be towed because of damage to the undercarriage after being driven into a drainage ditch, Cleveland.com reported.
According to police, Gilbert, 23, had been trying to elude a man who had been trailing his car following an incident on I-71 in Middleburg Heights. Brunswick police received a call from the Ohio State Highway Patrol saying Gilbert's Challenger and a 55-year-old Parma man's Ford Mustang were speeding toward Brunswick.
The Mustang's driver said Gilbert had cut him off, and the two men had exchanged words and gestures. The man, who later was cited for disorderly conduct, decided to trail Gilbert after their altercation, police said. Gilbert was attempting to turn into a driveway when he crashed into the ditch.
A Browns spokesman said Gilbert informed the team of the incident. The spokesman did not have further comment.
Gilbert was the Browns' top draft choice (eighth overall) out of Oklahoma State in 2014. He appeared in 14 games as a rookie, making two starts. He finished the season with 25 tackles and one interception.
The Browns open on the road Sunday against the New York Jets.
Gilbert missed the final three preseason games this summer with a hip flexor injury. He returned to practice Wednesday and is listed as questionable for Sunday because of the injury.