Reports: 49ers' Aldon Smith arrested, faces multiple charges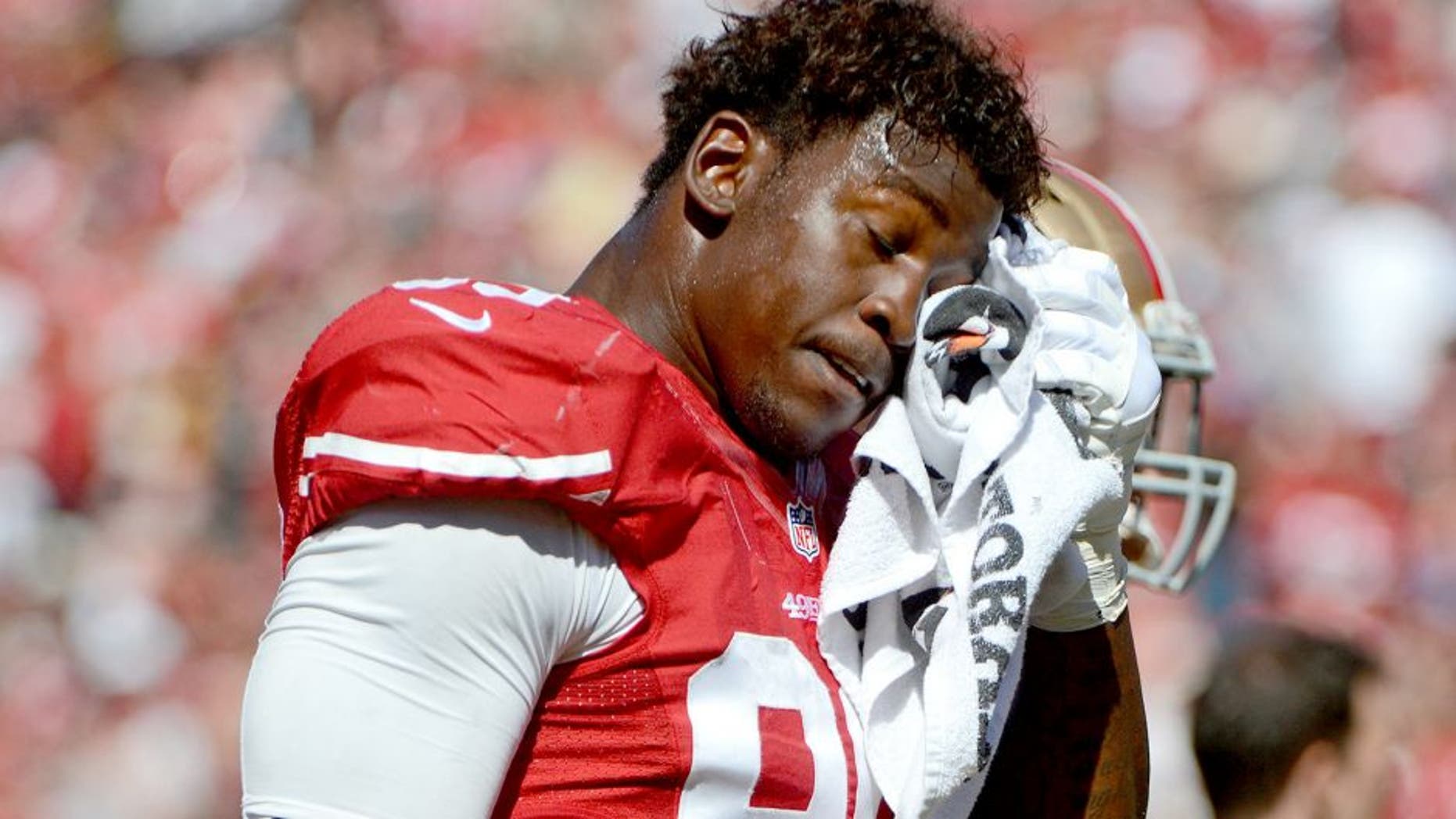 San Francisco 49ers linebacker Aldon Smith is in trouble again.
He was arrested and faces charges of hit and run, DUI and vandalism, according to Santa Clara (Calif.) police.
Smith was suspended nine games last season, and according to FOX Sports 1 NFL insider Mike Garafolo, he restructured his deal this offseason after the 49ers exercised a team option for 2015 in the spring of 2014. He's now on a one-year, $7.75 deal laced with incentives and performance bonuses.

"I apologize to my teammates, coaches, the entire 49ers organization and 49ers fans for not being able to contribute on the field for the next several weeks," Smith said via the NFLPA last season. "Over the last year, I have learned a lot and I''m working hard to grow from my experiences. I want to thank my family and friends, my teammates, my union and the 49ers for supporting me during this process. I will be at work daily to participate in all permitted work activities, and to support my teammates, just as they have supported me."
Smith, one of the NFL's top pass rushers, missed five games in 2013 to undergo treatment at an in-patient facility following his DUI arrest Sept. 20.
More on this developing story shortly.