Report: Texans name Hoyer starting quarterback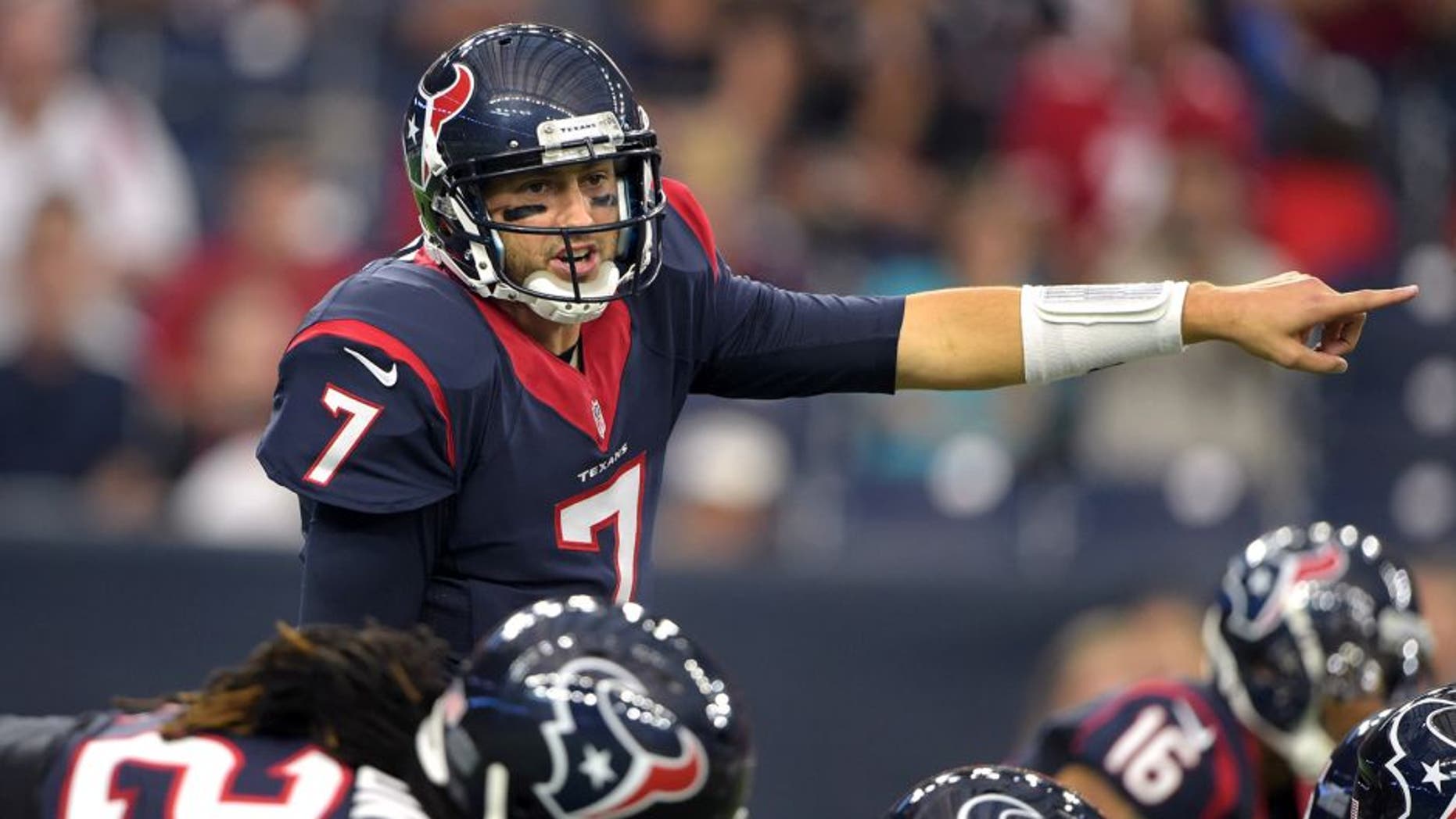 The quarterback race is over in Houston.
The Houston Texans have reportedly named Brian Hoyer starting quarterback over Ryan Mallett, according to the Houston Chronicle.
Hoyer, who passed for 12 touchdowns and 13 interceptions for 3,326 yards in 14 games (13 starts) for the Cleveland Browns in 2014, earned the job with his experience, consistency and decision-making, along with throwing less interceptions in practices than Mallett during training camp.
The Texans have yet to announce the decision, and head coach Bill O'Brien remained cryptic on the situation Sunday afternoon.
"I'm always going to try to make the best decision in the best interest of the team that points us towards winning and when I'm comfortable to make a decision at any position, I'm going to make the decision," O'Brien said. "That'll be the way I always coach here."
In Saturday's game against the Denver Broncos, Mallett was given the starting nod completing 5 of 7 passes for just 23 yards. Hoyer in relief completed 7 of 11 passes for 52 yards. In the preseason opener against the San Francisco 49ers, Hoyer kicked off the game with an impressive opening drive for a touchdown to wide receiver Cecil Shorts while Mallett had a decent outing completing 10 of 11 passes for 90 yards and a 100.8 passer rating.
Despite both quarterbacks struggling to get anything going against the Broncos' defense, the Texans reportedly felt they've seen enough to name Hoyer to the starting job before the 'dress rehearsal' third preseason game.
Hoyer is entering his seventh season in the NFL after entering the league with the New England Patriots in 2009 as an undrafted free agent. With stops in Arizona and Cleveland, Hoyer has career 76.8 passer rating along with 4,557 yards and 19 touchdowns. This will mark the second straight season Hoyer has been named a starting quarterback out of training camp as he beat out Johnny Manziel for the gig in 2014 for the Browns.