Report: Springer could rejoin Astros as soon as Friday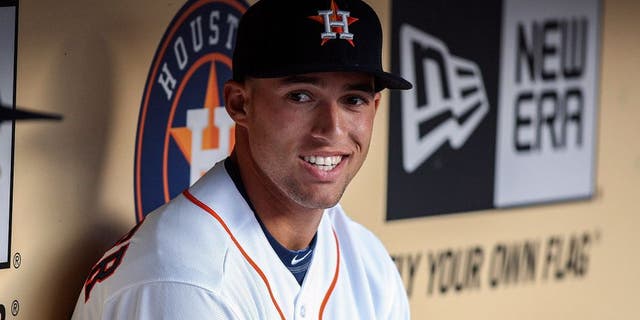 On Thursday night, rehabbing Houston Astros outfielder George Springer went 1-2 with a walk and a stolen base for Double-A Corpus Christi in their victory over Frisco.
MLB.com's Matt Weber reported that Springer, currently on a rehab assignment working his way back from wrist surgery underwent in early July, could be activated by Houston as soon as Friday.
With the Astros gearing up for a big weekend at Minute Maid Park against the feisty Minnesota Twins, they could use the boost provided by Springer. Houston's lead in the AL West is just two games thanks to the Texas Rangers' recent surge and Houston dropping two of three to the visiting Seattle Mariners earlier this week.
With Houston this season, Springer is hitting .264/.365/.457 with 13 home runs, 29 RBI and a penchant for dazzling defensive plays. If he's able to return and resume contributing on both sides of the game the Astros will be in good shape.