Report: CM Punk injured in training, UFC debut delayed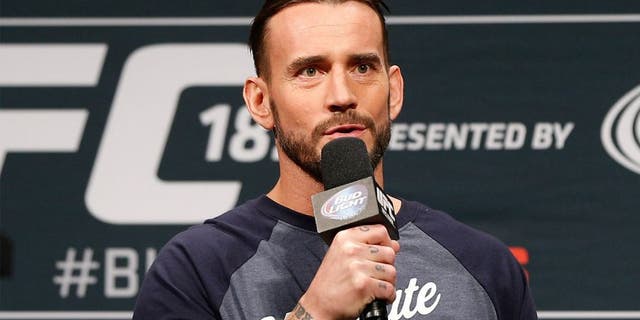 NEWYou can now listen to Fox News articles!
CM Punk's debut fight in the UFC won't likely happen until much deeper into 2016 than first expected after he suffered a shoulder injury in training recently.
According to Punk's head coach Duke Roufus, via ESPN, the former WWE superstar hurt himself in the training room recently and it forced him to take a few weeks off to recover.
"He got caught in a scramble, so right now he's taking a little time off," Roufus said. "He was doing great before that. His progress has been good. He's got a great attitude and he's a hard worker."
Roufus said the current plan is for Punk (real name Phil Brooks) to see a specialist on Oct. 14 to see if he can get cleared to return to training.
As far as his debut goes, the injury forced Punk to take time off, which will subsequently stunt his growth as Roufus tries to prepare the 36-year old former professional wrestler for his first foray into MMA without any previous fight experience.
Punk signed with the UFC in late 2014 with expectations to debut around a year after he started training with Roufus and his team at the start of 2015.
It looks like those estimates will not happen as Roufus says the rookie fighter is probably not going to be ready.
"The UFC will probably book him a fight three to four months in advance -- a guy of his magnitude. We're probably looking at a fight in the next six to 10 months," Roufus said. "The injury throws us back one month. We had a ballpark. We were looking at mid-to late-spring. Now, we'll just have to see how he comes back from the injury."
Roufus classified Punk's progress in the gym as about '50-percent' ready, while admitting that the ability for any fighter to reach his standard of 100-percent is really tough.
Roufus stated that in an ideal world Punk's debut would happen at UFC 200, currently scheduled for July 9 in Las Vegas at the new arena being built there by MGM that's expected to host many large sporting events in the area.
Punk has always deferred to his coach in the past in regards to his debut fight so it appears the UFC will have to wait until sometime in mid-2016 to see him in action.