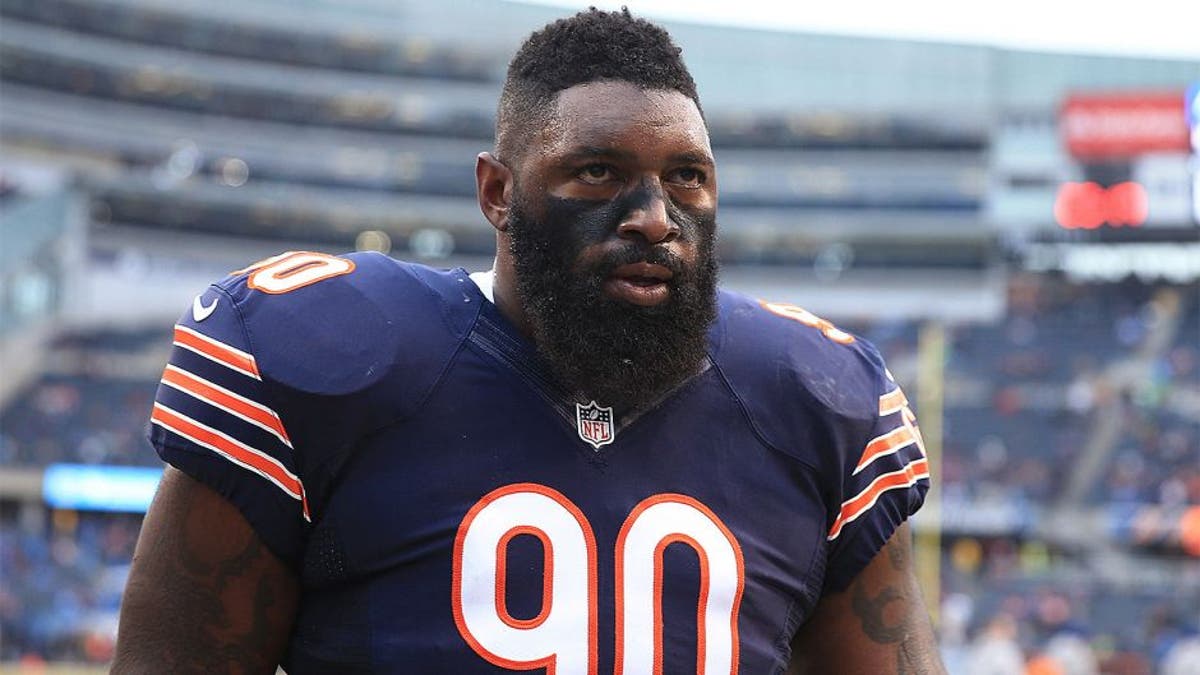 Why was the Bears' facility under heightened security on Tuesday? Andrew Weber USA TODAY Sports
The Chicago Bears had to release veteran defensive tackle Jeremiah Ratliff last week, after a belligerent episode that climbed all the way up the organization to general manager Ryan Pace.
On Monday, Bears head coach John Fox addressed the situation, but he didn't treat it as an exception to any other run-of-the-mill midseason personnel transaction.
Here's what Fox had to say about the incident, per Dan Wiederer of the Chicago Tribune:
Although Fox downplayed the event, there were reportedly lingering effects at the team's facilities. A source told Adam Jahns of the Chicago Sun-Times that the Bears were under a "heightened state of security" the day after Ratliff's release.
Ratliff, 34, served a three game suspension to start this season for a drunk-driving incident in 2013.
The Bears signed former first-round pick Ziggy Hood to fill the empty roster spot. He will wear Ratliff's old No. 90 jersey.
MORE NEWS: Want stories delivered to you? Sign up for our NFL newsletters.