Relocation talk hovers over Rams following 9th losing season in row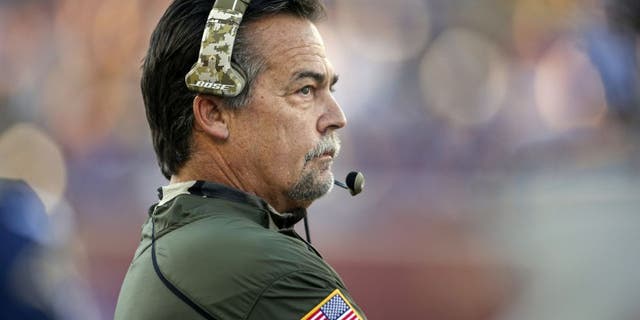 Sunday's 19-16 overtime setback to the San Francisco 49ers cemented a ninth consecutive losing season for the St. Louis Rams.
That gloomy record aside, the team also had to deal with questions of the game possibly being the last one for the franchise in St. Louis. Rams owner Stan Kroenke wants to move the team to Los Angeles for the start of next season.
"I'm not qualified to say any of that (relocation) stuff," quarterback Case Keenum said. "But I love representing St. Louis. My wife and I have been accepted by the community. It's been great."
St. Louis coach Jeff Fisher has already been part of a franchise relocation, when the Houston Oilers moved to Tennessee after the 1996 season.
"Until we know what's going on, there's no reason to discuss it," Fisher said. "You just wait it out and see what happens. I've been through this before."
There's also the matter of whether Fisher will be back with the team. Sunday's loss gave him a 27-36-1 record in his four seasons and extended the team's streak to 12 consecutive years with a non-winning record.