Redskins change minds, will hold out RG3 on Saturday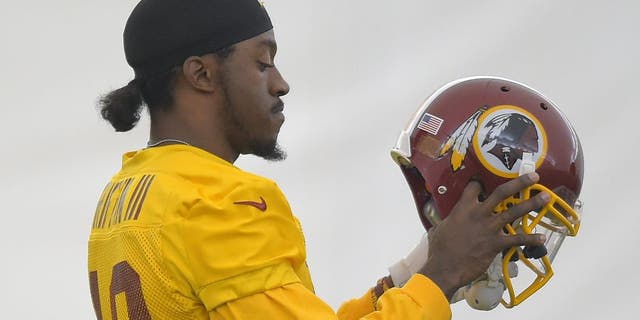 The Washington Redskins say quarterback Robert Griffin III will miss Saturday's exhibition game at the Baltimore Ravens because of a concussion, reversing an earlier decision to let him play.
In a statement released Friday by the Redskins, NFL independent neurologist Robert Kurtzke is quoted as saying that Griffin "should be held from gameplay this weekend and be retested in one (to) two weeks before a firm conclusion to return to gameplay can be made."
Griffin left last week's exhibition game against Detroit with what Redskins coach Jay Gruden said afterward was a concussion. The Redskins announced Thursday that Griffin had been cleared to play this weekend.