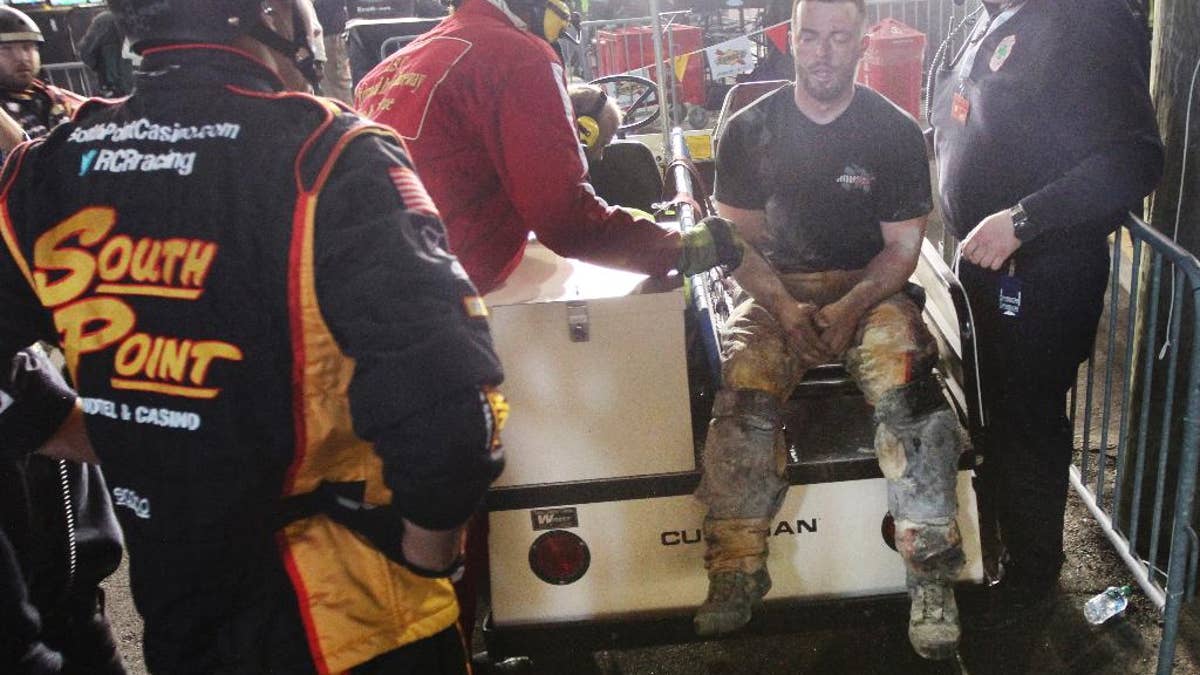 RICHMOND, Va. – Richard Childress Racing says crew member Josh Wittman was released from the hospital Saturday, a night after he was injured in a pit-road fire during the Xfinity Series race at Richmond International Raceway.
Wittman is the gas man for RCR driver Brendan Gaughan.
Three pit road crew members were taken to a hospital Friday. Television replays showed a huge ball of flame that appeared to engulf at least one crew member in Gaughan's pit.
NASCAR identified the three injured as Wittman, Gaughan's rear tire changer, Anthony O'Brien, and Clifford Turner, a crew member from driver Eric McClure's team. McClure's team said later that Turner had been treated and released.
O'Brien remained hospitalized Saturday and RCR said he was in good condition.