Rays acquire catcher Jesus Sucre from Mariners.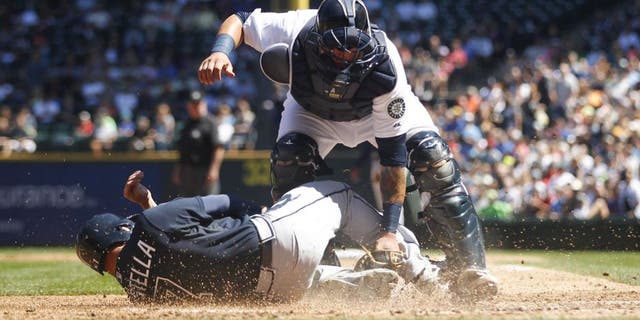 ST. PETERSBURG, Fla. (AP) -- The Tampa Bay Rays have acquired catcher Jesus Sucre from the Seattle Mariners for a player to be named or cash.
Sucre appeared in 90 games over four seasons with the Mariners, batting .209 with two homers and 20 RBIs. The Rays did not add him to the 40-man roster, but will invite the 28-year-old to major league spring training.
The deal was announced Wednesday.