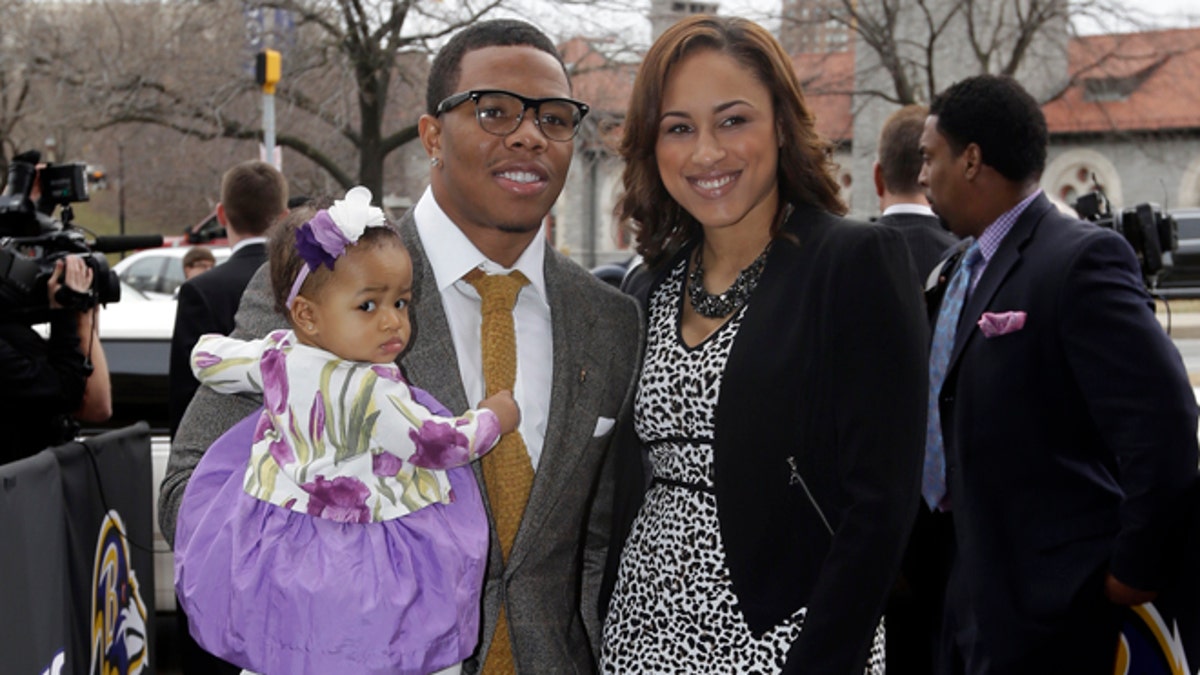 ATLANTIC CITY, N.J. – The Baltimore Ravens intend to talk to Ray Rice before deciding how to deal with the running back's arrest in a New Jersey casino.
Atlantic City police say Rice was arrested early Saturday morning after an argument with his fiancee turned physical.
Ravens general manager Ozzie Newsome said Monday that he's waiting to get all the details before deciding what action to take, if any.
"I have not had a chance to talk to Ray," Newsome said. "I really don't know that situation. With me, I get all the answers. Then that's when we make decisions within this organization -- once we get all the information we can get."
Atlantic City police said Rice and Janay Palmer were both arrested on simple assault charges and were released on a summons after an incident at the Revel Casino.
Michael Diamondstein, an attorney for Rice, says that he's hopeful that after an investigation "the matter turns out to be little more than a misunderstanding."
Newsome and Ravens coach John Harbaugh met briefly Monday morning while linebacker Terrell Suggs signed a four-year contract extension.
"Neither John or I at this point have spoken with Ray," Newsome said. "I'm sure within the next 24 hours one of us will."
Asked if Rice's status with the team could be jeopardy, Newsome responded, "When I left my office 20 minutes ago, and John had probably been there 15 minutes before then, Ray Rice was still a big part of what we plan to do in 2014."
Rice played at Rutgers University in New Jersey before being drafted by the Ravens in the 2008 draft. He ran for more than 1,000 yards in four straight seasons from 2009-12 before gaining only 660 yards on the ground in 2013, in part because of a hip injury that forced him to miss a game in September and hampered his effectiveness the rest of the way.
"That was my first time dealing with a muscular kind of injury," Rice said after the season. "As far as taking a toll, I really didn't take the brunt of hits that I'm usually taking. I just had a muscular deal. The rest of my body feels fine but as far as my leg, once I get my leg rested and get the proper rest that was needed, I'll be back at full steam."
Rice is the Ravens' career leader in total yards from scrimmage (9.214) and ranks second behind Jamal Lewis in yards rushing.