Raiders tell Derek Carr his stiff-arming days are over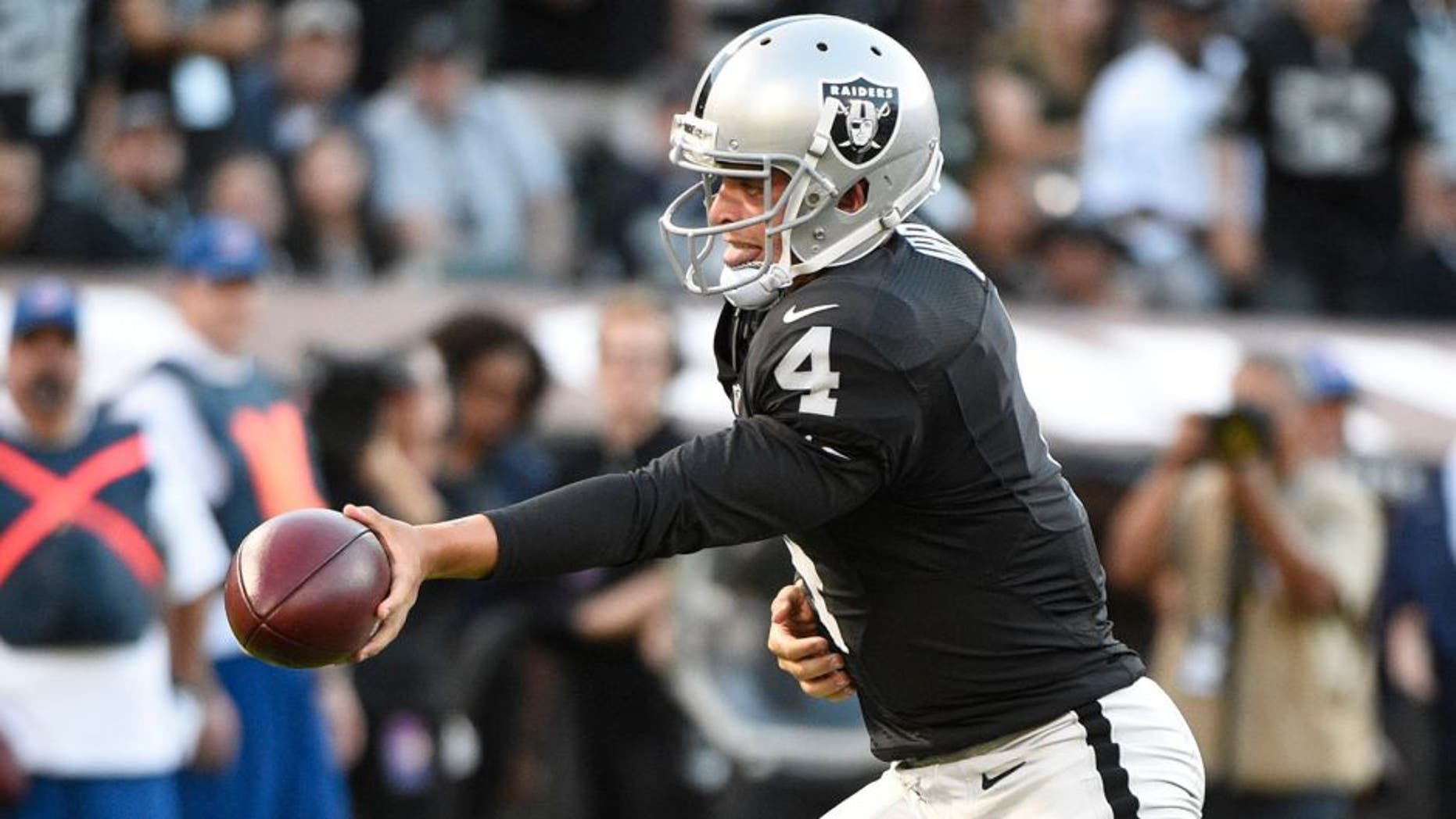 Jack Del Rio will applaud any Raider who'll fight for an extra yard or two.
But the next time Derek Carr tries to deliver a stiff arm -- like he tried against the Cincinnati Bengals in last weekend's 33-13 loss -- he'll get an earful from his head coach.
"Yeah, using his throwing hand to become a straight-arm tool, (I) would probably not ask him to repeat them." Del Rio told Silver & Black Pride's Levi Damien.
Carr got in trouble on a sideline scramble in the third quarter. He attempted to push a defender away withone outstretched arm and ended up with a thumb injury and an early exit.
He's likely to play against the Baltimore Ravens this weekend with a newfound respect for sliding.
"It's hard man, because in the spur of the moment, especially where we were at, we needed a first down, we needed something," said Carr. "Just like my teammates said 'we love why you did it and what you're trying to do, but don't do it again.'"