Raiders' promising pass rush finally sacks a passer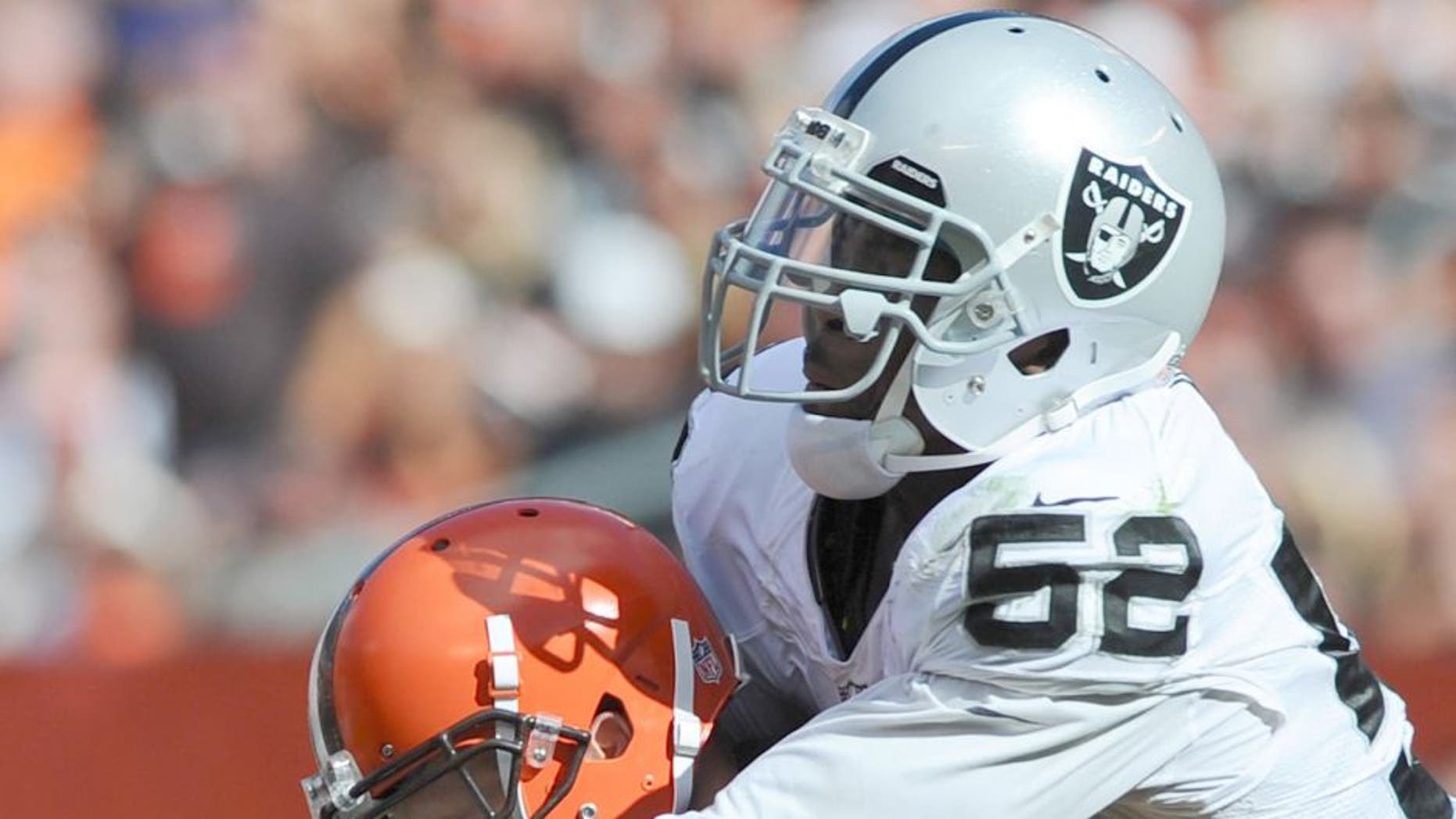 Khalil Mack would've done anything to break through for a sack.
Turns out the star rusher only needed to play the Browns. No. 52 and his Raiders teammates snapped a two-week sackless streak on Sunday in Cleveland.
"We've got a talented bunch," Mack told Jimmy Durkin of the San Jose Mercury News. "We knew this game was going to be the game that we needed to turn it around. The past two weeks, that's not what we stand for as a defense."
Linebacker Ray-Ray Armstrong finally broke the streak. He burst through the Browns line on a blitz and dragged down quarterback Josh McCown at the end of the first quarter.
"I think the pressure was really strong throughout the day," coach Jack Del Rio said. "There were really a lot of other times where he wasn't comfortable. It's getting better."