Practice 2 results for Coca-Cola 600 at Charlotte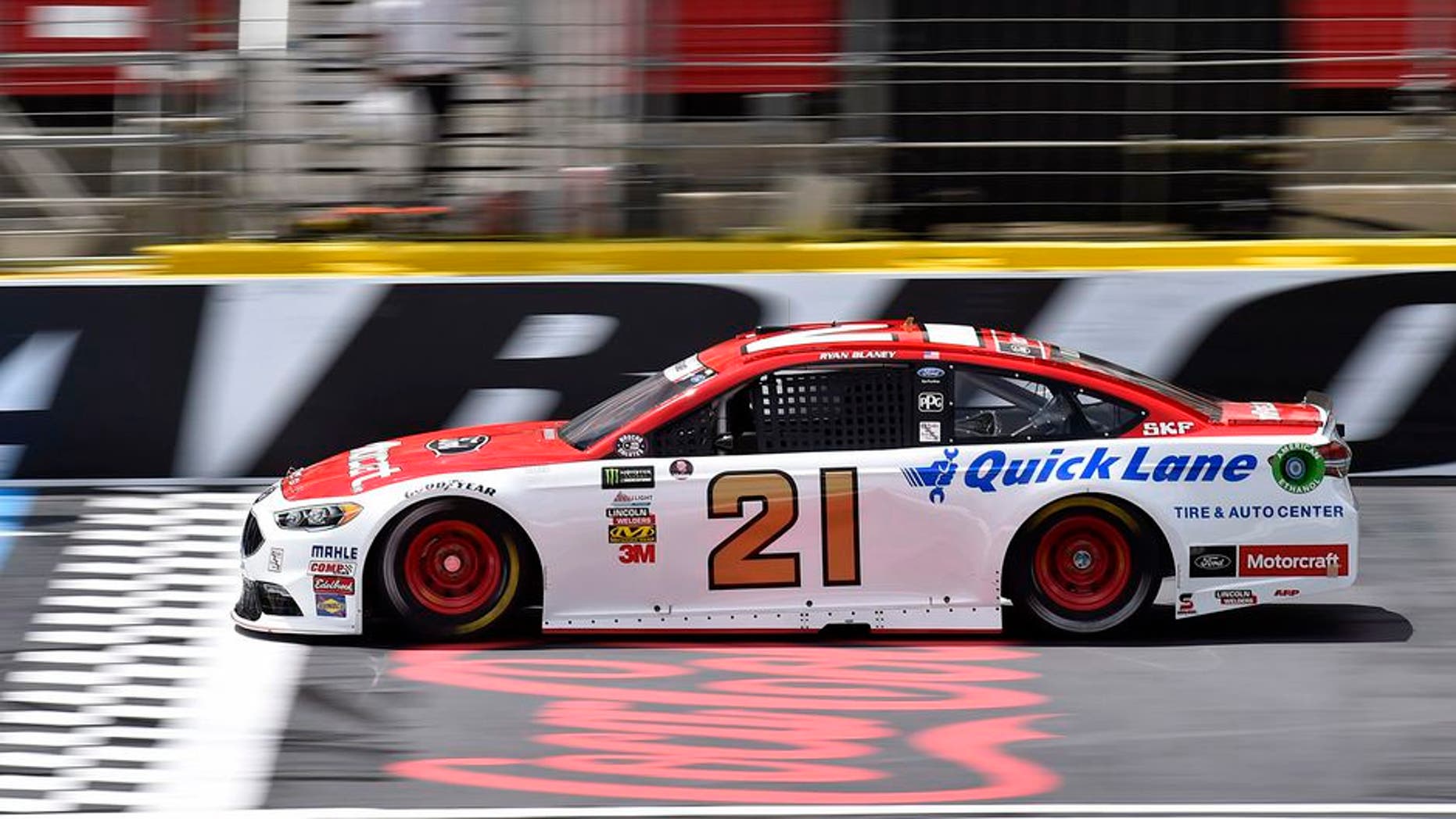 CONCORD, N.C. -- Ryan Blaney was fastest in Saturday morning's Monster Energy NASCAR Cup Series practice for Sunday's Coca-Cola 600 at Charlotte Motor Speedway (5:30 p.m. ET on FOX).
Blaney turned his fastest lap at 188.055 miles per hour in his No. 21 Wood Brothers Racing Ford. He is attempting to become the first driver to win for the Wood Brothers' organization since Kyle Petty in 1987.
"That would be really special to be able to do that for the Wood Brothers," Blaney said. "That would be really cool and then for it to be on the 30th anniversary of when Kyle won it would be even more special.
"I think we have the team to do it. We just have to do our jobs and stay in it for all 600 miles and position ourselves at the end of this race to have a shot at it. So it would definitely mean a lot just to get them back in Victory Lane at any race track. That would mean the world not only to me to be able to do that for them, but just to get them back in Victory Lane."
It won't be easy. Not only is it NASCAR's longest race -- its only 600-miler -- but there are plenty of other fast cars who will be trying to do the same thing as Blaney.
That long list includes the No. 77 Furniture Row Racing Toyota driven by Cup rookie Erik Jones, who was second-fastest in Saturday's second overall practice and the first of two scheduled for the day. Jones' top lap was clocked at 187.598 mph.
Jones' Furniture Row teammate, Martin Truex Jr., turned the third-fastest lap in the practice at 187.084 mph, with Daniel Surez (186.838 mph) and Trevor Bayne (186.239 mph).
The teams of Denny Hamlin, Kyle Busch, Paul Menard, David Ragan, Kurt Busch, Kyle Larson and Corey LaJoie and Chris Buescher were all docked 15 minutes practice time for inspection violations, and Buescher's No. 37 JTG Daugherty Racing team also lost its pit selection.
Saturday's second and final 50-minute practice for the Coca-Cola 600 is scheduled for 11:30 a.m. ET and will be televised by FS1. For complete results of Saturday's opening practice, click here.