Power Boost: Alex Rodriguez Set to Rejoin Yankees From DL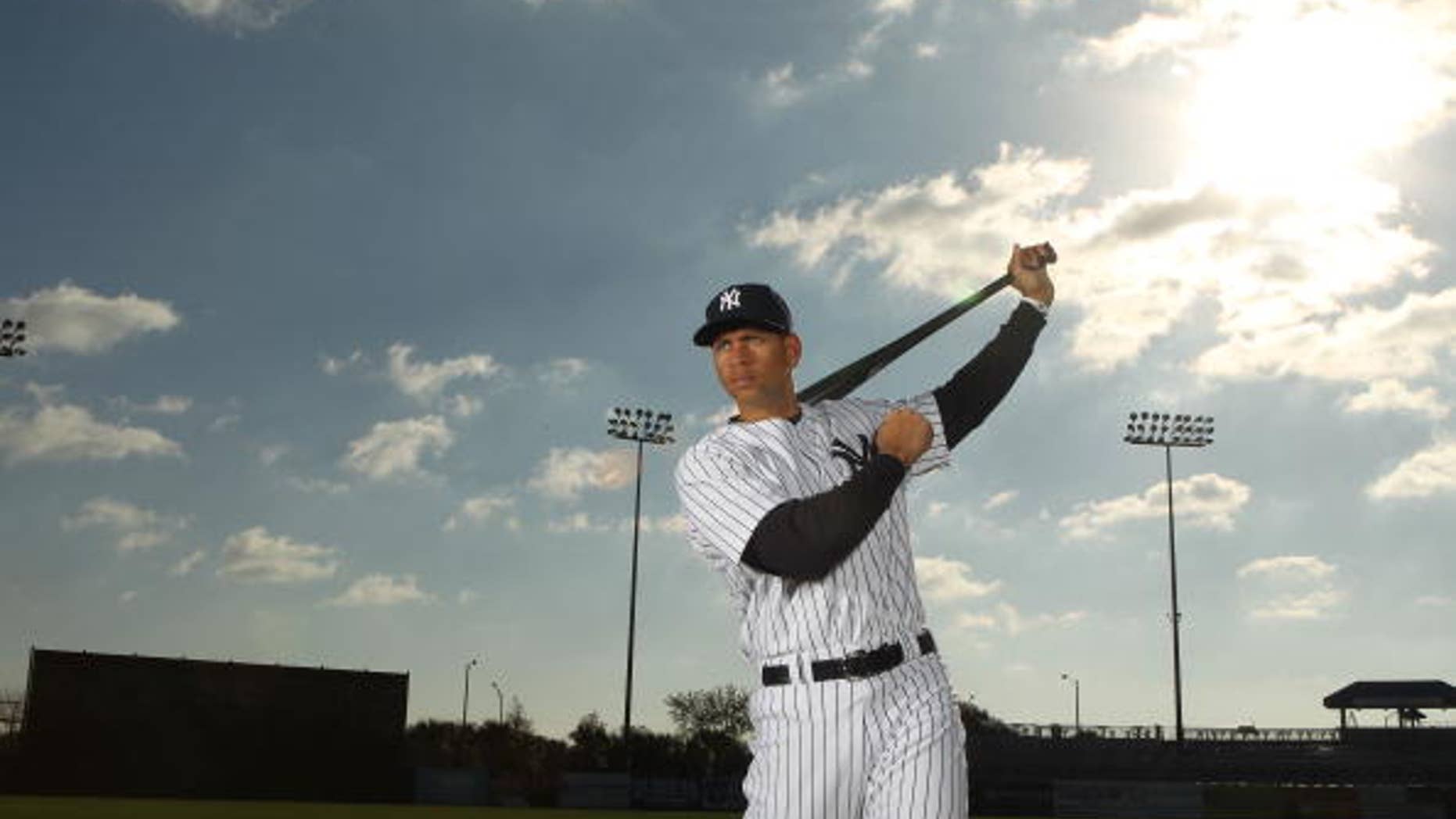 Alex Rodríguez is back. Well, sort of.
Rodríguez was not in the lineup Thursday night against the Twins, and manager Joe Girardi said the earliest he would come off the disabled list and play would be Saturday night.
"I had a really good day today," Rodríguez said. "It was just good to be around the guys and be around the coaching staff."
He added: "The earlier, the better."
In the afternoon at Target field, Rodríguez did some running in the outfield with strength and conditioning coordinator Dana Cavalea, took grounders at third base and ran at full speed to first and second, the fastest he's tried to move since surgery July 11 to repair torn meniscus cartilage in his right knee.
He looked a little stiff running the bases and said while he's comfortable swinging the bat he's still missing his first-step quickness in the field and isn't at full strength when he turns going from first to third or second to home.
"I just don't think he's quite moving as freely as he was before he got hurt, but it's a lot better than before he went on the rehab," Girardi said. "So he's closer. Just got to make sure he's ready."
Rodríguez played the night before for Triple-A Scranton/Wilkes-Barre to finish his rehabilitation assignment and traveled from Pennsylvania to Minnesota for the start of a four-game series. He hasn't played for the Yankees since July 7 and hasn't hit a home run since June 11.
"The last thing, and probably the most important thing, is the conditioning," Rodríguez said. "I've got myself out of shape."
He said he'd rather be with the Yankees working on major league fields with the medical and training staff than continuing to play in the minors.
Rodríguez also acknowledged he'll have to be the designated hitter more than usual over the next few weeks as he gets readjusted to regular action. He said he hopes to be playing third base every day by September.
"Wherever the manager puts me," Rodríguez said. "I love the game. Honestly, I know what I can do, and I know what I can do to help the team win. Part of the reason we had the surgery is because it's important for me to come back and drive in runs and get big hits. It's not just to slap the ball all over the field. That's just not my game."
Rodríguez has only 13 home runs this season in 305 at-bats. He has hit 30 each of the last two years and gone deep at least that many times each season since 1998. He said he sustained the knee injury about three weeks before he was put on the DL.
Appearing relaxed and smiling easily, Rodríguez expressed confidence in his ability at age 36 to continue to produce offensively at an All-Star level. He said he's admired Cal Ripken Jr. for his ability to play into his 40s and said he sees no reason why he can't continue to be an everyday third baseman.
"The most important thing for me is health. If I have health and I go out there in the right condition, I know what I can do to help my team win and produce — and produce big," Rodríguez said.
Rodríguez also said he has not yet met with Commissioner Bud Selig regarding the Major League Baseball investigation into his alleged involvement in illegal poker games.
He said he's "looking forward" to telling Selig "as soon as possible" the reported details in Star magazine last month were "extremely inaccurate and unfair."
Based on reporting by the Associated Press.
Follow us on twitter.com/foxnewslatino
Like us at facebook.com/foxnewslatino