Point spreads released for College Football's biggest games next season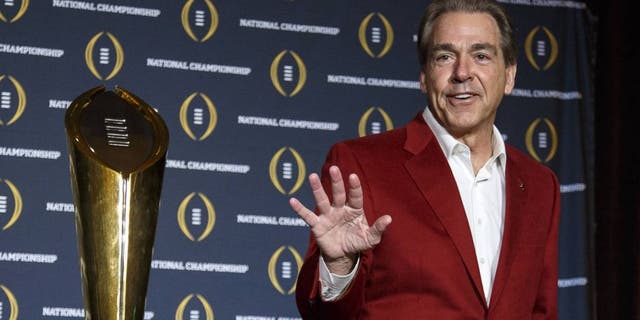 NEWYou can now listen to Fox News articles!
Ready or not, college football is almost here.
Though the preseason doesn't officially kick off until Las Vegas sportsbooks release point spreads for the highest-profile games during the season. And hey, would you look at that -- here they are via the Southpoint Hotel:
Michigan State vs. Notre Dame, Ohio State vs. Oklahoma, Alabama vs. Mississippi, USC vs. Stanford, Oregon vs. Nebraska, BYU vs. UCLA ... holy moly, you might want to clear your schedules for Saturday, Sept. 17th.
And here's a bonus: You can now wager on who will win the 2016 SEC Championship via OddsShark -- Alabama is the obvious favorite, with LSU a close second.
Got a good feeling about a team this season? Time to put your money where your mouth is.