Pirates' Jameson Taillon makes triumphant return 5 weeks after cancer surgery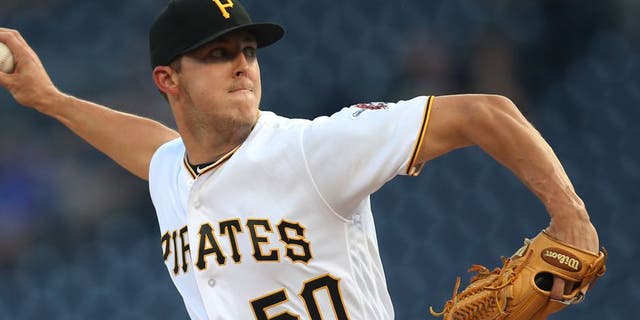 NEWYou can now listen to Fox News articles!
What a night for Pirates right-hander Jameson Taillon. Five weeks after surgery for testicular cancer, Taillon returned to the mound and shut down the National Leagues best team to earn his third win of the season.
Taillon, 25, pitched five scoreless innings and struck out five Rockies in Pittsburghs 7-2 win on Monday. Heres the first of those Ks against Colorado leadoff man Charlie Blackmon:
Afterward, Taillon admitted he was nervous before the game but calmed down when he stepped on the mound. And he already is looking forward to his next start and beyond.
"That's all I really wanted this whole time was to get back in a regular routine, pitch every five days," Taillon said afterward, via MLB.com. "I feel like I've been through a lot. Hopefully there's not much more coming my way, and I can just take the ball every fifth day."
Making Mondays start even more special was that Rockies right-hander Chad Bettis, who has yet to pitch this season because of his own battle against testicular cancer, got a front-row seat from the opposing dugout.
"I don't know if it was planned or if it was destiny or what," Bettis said. "I think it's really cool. It's exciting I get to see him go through it and make his first start back. That's a huge privilege."
Congrats to Taillon, and we wish Bettis similar success when he is ready to return.
Jasen Vinlove | USA TODAY Sports