Petersen defends quarterback, shoulders blame for Washington's offensive woes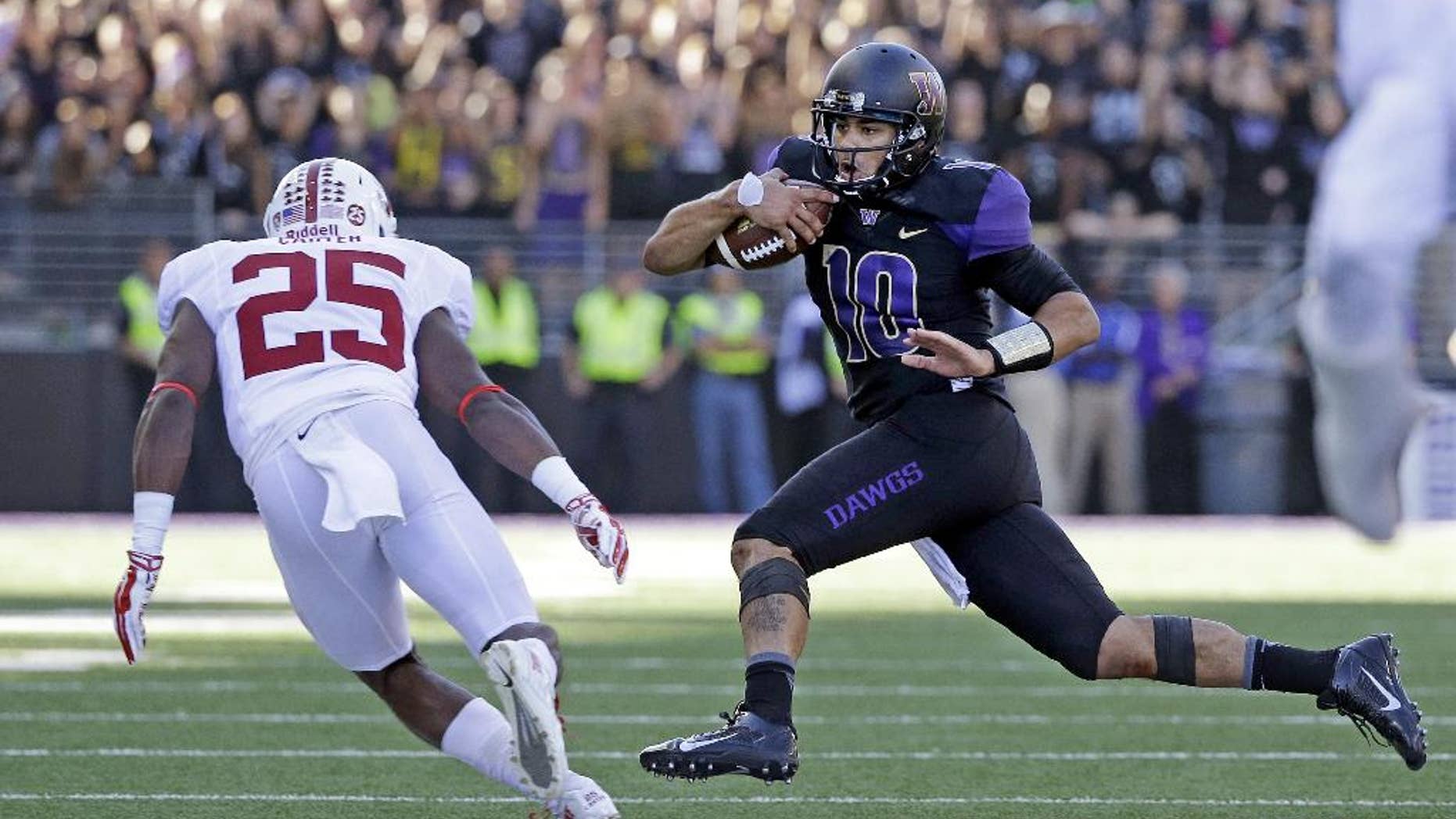 SEATTLE – Washington coach Chris Petersen came to the defense of his starting quarterback Monday, while simultaneously shouldering the blame for poor coaching decisions.
In his weekly news conference, Petersen acknowledged that he would like better play from quarterback Cyler Miles, but that doesn't necessarily mean he puts all the responsibility on the sophomore. Miles passed for 98 yards in a 20-13 loss to No. 14 Stanford, while the offense managed just one touchdown.
With those concerns, the bye week could not fall at a better time for the Huskies. Washington (4-1, 0-1 Pac-12) has two weeks to straighten out its offensive woes before traveling to California on Oct. 11.