Pennzoil to serve as title sponsor for 2018 spring race at Las Vegas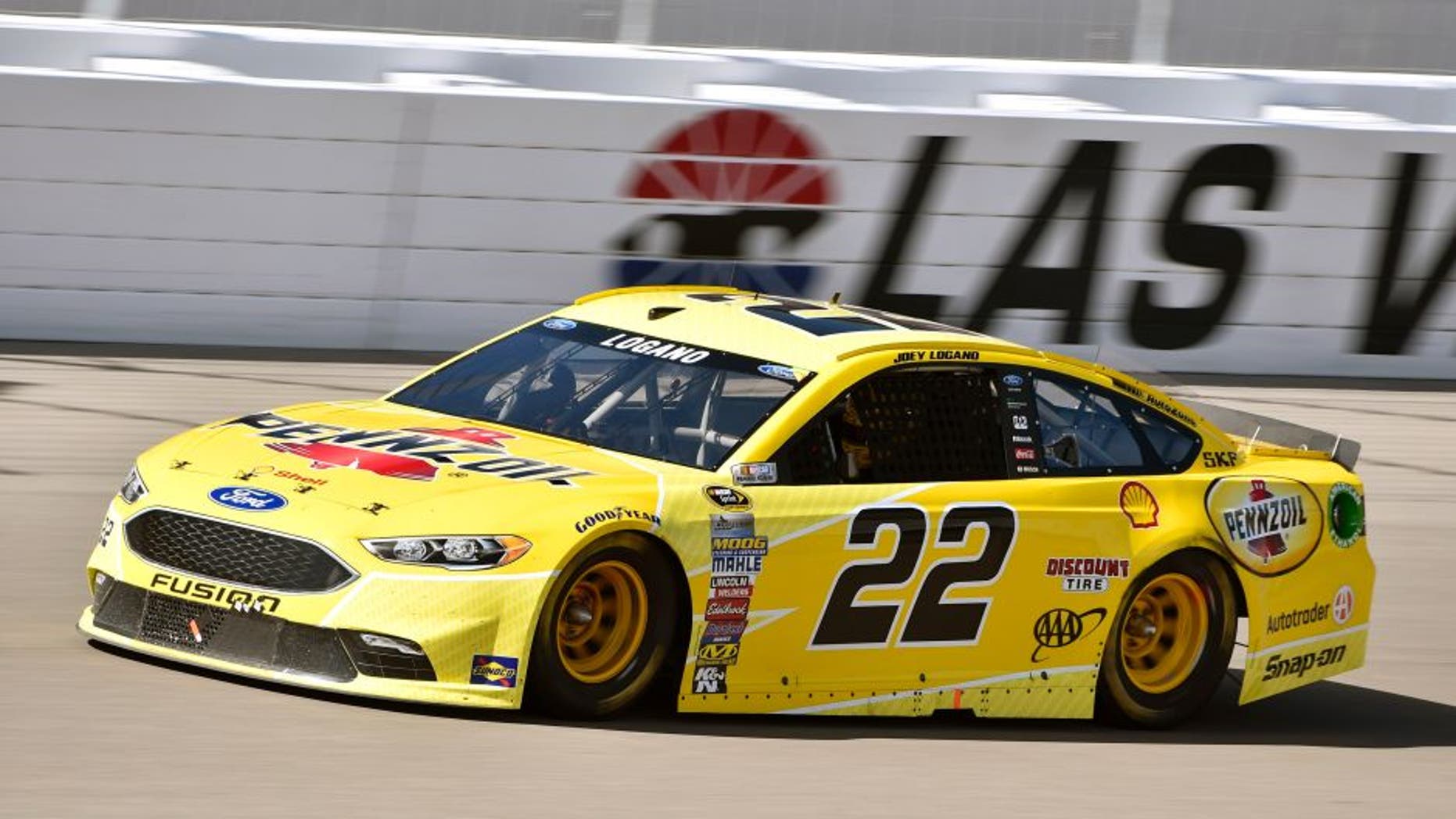 LAS VEGAS -- Pennzoil keeps making big racing announcements.
Just two weeks after revealing that the motor oil company would continue to be primary sponsor on the No. 22 Team Penske car of driver Joey Logano through at least 2022 and "probably beyond," Pennzoil announced on Friday that it will serve as title sponsor for the spring race at Las Vegas Motor Speedway beginning in 2018 and continuing at least through 2022.
The announcement was made in the LVMS media center in conjunction with Speedway Motorsports Incorporated, which owns the 1.5-mile Vegas track.
"This race entitlement is an extension of our successful relationship with SMI that began in earnest seven years ago," said Rusty Barron, vice president of marketing for Shell Lubricants America. "Even before the season started at the Daytona 500, we also made another announcement of our extension with Team Penske, along with the announcement that Joey has extended his relationship as well for 2022 and beyond.
"I'm pleased to say that we're going to continue with that theme today. So starting in 2018, the Monster Energy NASCAR Cup Series race in March here at Las Vegas Motor Speedway will be known as the Pennzoil 400 -- and that will be through 2022, and I expect beyond that as well."
The latest announcement also comes on the heels of one earlier in the week in which it was revealed that the Vegas track will begin hosting a second Monster Energy NASCAR Cup Series race next season. That second annual event will be held in the fall and will be part of NASCAR's playoffs.
"This is a tremendous day for us at Las Vegas Motor Speedway," track president Chris Powell said. "In a week filled with big news-making events, none is bigger than this announcement today. Because to have a race sponsor of the motorsport-tradition that Pennzoil has, it means the world to us."