Pedro Martinez stirs up more speculation about a David Ortiz comeback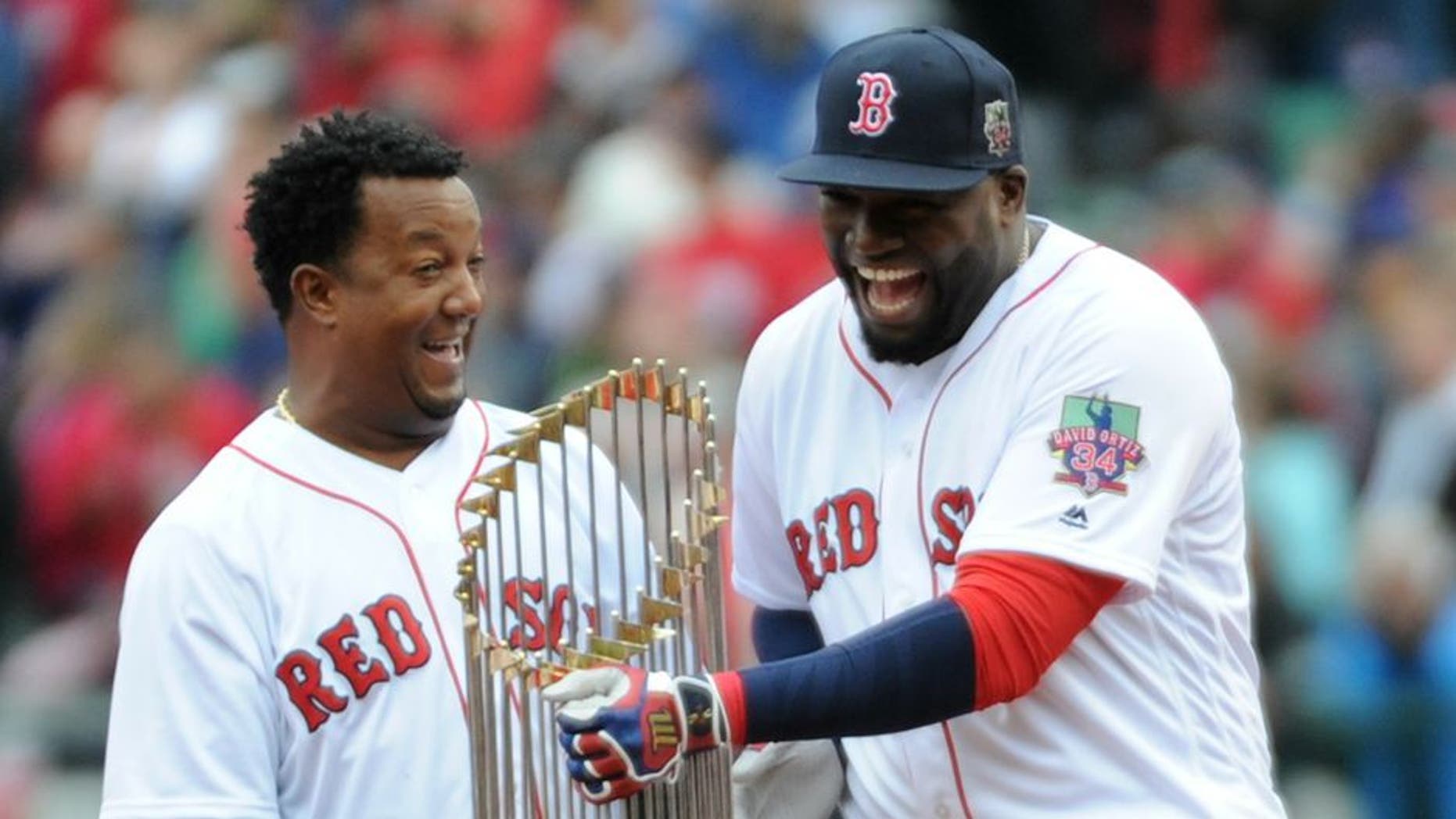 Just when it seemed safe to assume David Ortiz truly is retired, along comes a Pedro Martinez tweet.
Although they have hit better lately, the Red Sox still are last in the American League in homers and 10th in slugging percentage two areas where Ortiz obviously could help. But dont get your hopes us, Red Sox Nation.
Martinez soon clarified his statement:
As for Ortiz, he spent Monday night at a charity bowling tournament thrown by Yankees lefty CC Sabathia. And he was asked about whether he is second-guessing his decision to retire after the 2016 season.
Not at all, man. Im happy, he said, according to The Boston Globe.
However, he admitted he is open to returning to the Red Sox in an off-the-field role.
"We've been talking, but right now nothing," Ortiz said, via MLB.com. "We're going back and forth. At some point it's going to happen. That organization is what I am. We've been talking."
And for the record, Aaron Judge even can make Big Papi look not so big.
So for now, Ortiz remains an ex-major leaguer as the second-place Red Sox begin a three-game series in New York against the AL East-leading Yankees tonight.