Packers release WR Myles White, announce practice squad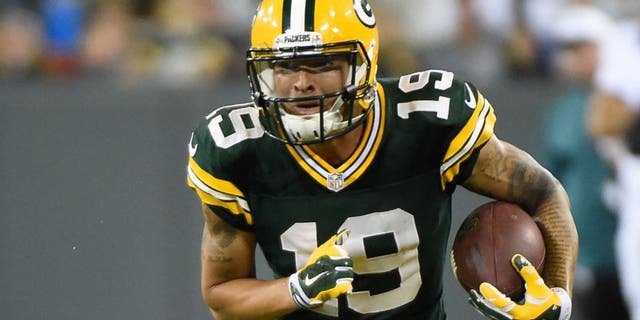 The Green Bay Packers announced multiple roster moves on Monday, including the release of wide receiver Myles White.
White's release was compelled by the signing of veteran receiver James Jones. A part of the organization since 2013, White was the Packers' leading receiver during the preseason and part of the 53-man roster on Saturday. But reports surfaced over the weekend that the Packers had signed Jones, who played his first seven NFL seasons in Green Bay before joining the Oakland Raiders in 2014. On Monday, the Packers officially announced Jones' signing, though they didn't release terms of the deal, which is reportedly a one-year contract.
The Packers now have five wide receivers on the roster: Randall Cobb, Davante Adams, Ty Montgomery, Jeff Janis and Jones.
Green Bay also announced it had signed nine players to the practice squad. Those nine are wide receiver Jared Abbrederis, linebackers Carl Bradford and James Vaughters, running back John Crockett, cornerback Robertson Daniel, tight end Justin Perillo, defensive tackle Christian Ringo, offensive guard Matt Rotheram, and tackle Jeremy Vujnovich. At least one media report Monday afternoon said the Packers had also signed receiver Ed Williams to the practice squad, which would give the team its full 10-player allotment.
All but Daniel were with the Packers during training camp. Daniel (6-foot-1, 205 pounds), was signed by the Raiders as an undrafted rookie out of BYU but was released on Sept. 1.