Packers' Mike McCarthy reveals which position Ty Montgomery will play in 2017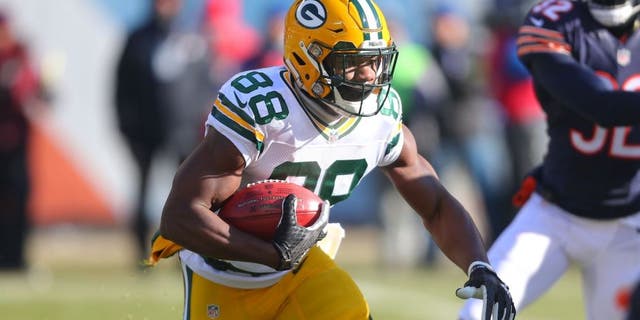 The Green Bay Packers lost Eddie Lacy to a season-ending injury early in the year, leaving them extremely thin at running back. It got to the point where the Packers had to use a wide receiver, Ty Montgomery, in the backfield, which worked surprisingly well.
So well that Green Bay has already settled on his position next season. Coach Mike McCarthy announced the decision on Thursday, declaring Montgomery will stay at running back in 2017.
Montgomery currently wears No. 88, which isn't allowed for a full-time back in the NFL. Because of the league's rules, though, he wasn't permitted to change it in-season. That change will come next year, which means he'll wear something between 20 and 49.
The second-year player out of Stanford rushed for 457 yards and three touchdowns, while also adding 348 yards receiving. His versatility is highly valuable, and with Lacy set to hit free agency, Montgomery likely will see his role increase further.