Packers add former Badgers tight end Kendricks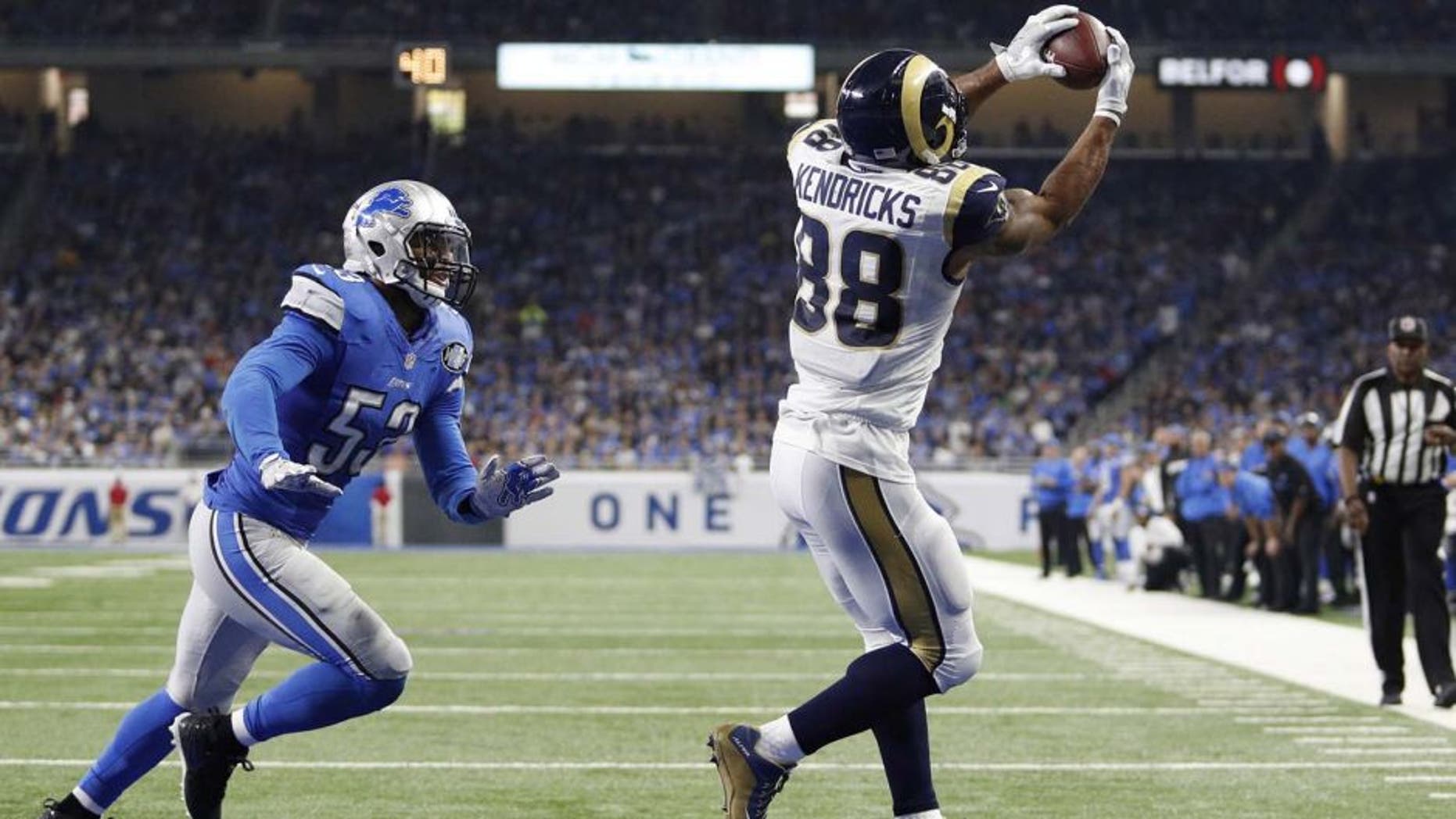 The Green Bay Packers bolstered their tight end depth by signing Lance Kendricks on Saturday. The tight end posted a picture on Instragram of himself signing a contract at Lambeau Field.
A post shared by Lance Kendricks (@lkendrix) on Mar 11, 2017 at 2:04pm PST
Green Bay confirmed the signing shortly after Kendricks' Instagram post.
This move comes one day after bringing in Martellus Bennett via free agency.
Kendricks spent his first six years in the NFL with the St. Louiis/Los Angeles Rams but was cut earlier in the week in a salary-cap saving move. He emerged as a consistent threat in the passing game, catching 204 passes for 2,132 yards and 17 touchdowns in his career.
Last season with the Rams, Kendricks had a career-high 50 receptions, totaling 499 yards with two TDs.
The 6-foot-3, 240-pound tight end was drafted out of Wisconsin in the second round, No. 47 overall, by the Rams in the 2011 NFL Draft. In 33 games from 2008-10 for the Badgers, Kendricks caught 78 passes for 1,160 yards and eight touchdowns. He was named a consensus All-American after his senior season in 2010.
The Packers also have tight end Richard Rodgers, a third-round pick in 2014, on the roster.