Oregon lists Adams as starting QB on official depth chart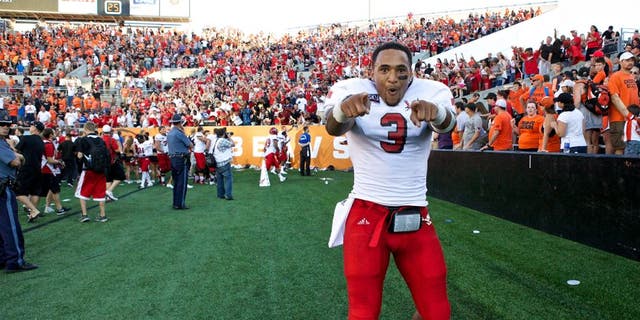 NEWYou can now listen to Fox News articles!
According to a depth chart released by the Oregon Ducks on Friday afternoon, incoming graduate transfer Vernon Adams Jr. has been named Oregon's starting quarterback.
Adams, who played for Eastern Washington each of the past three seasons, joined Oregon's fall camp in mid-August after he passed a math final which made him eligible to transfer to Oregon.
Despite only having a couple of weeks to learn the offensive system, Adams apparently made a strong impression on Oregon's coaching staff.
Both Adams and redshirt junior Jeff Lockie, who was also competing for Oregon's starting quarterback job, are expected to play on Sept. 5 when the Ducks kick off against Eastern Washington, Adams' old team.
Adams was twice the Walter Payton Award runner-up while at Eastern Washington. That award is given annually to the FCS's player of the year. Adams threw for 3,483 yards and 35 touchdowns in 2014 for the Eagles.