Opinion: No off-track event tops Hall induction ceremony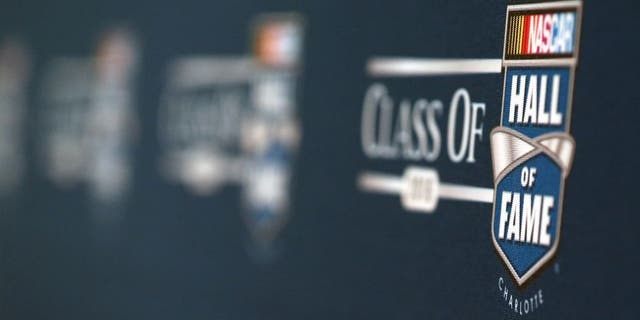 I say this every year, but it bears repeating: The NASCAR Hall of Fame induction ceremony is the best off-track event the sanctioning body hosts. Period.
Yes, the weather in Charlotte was awful, so much so that the event had to be pushed back from Friday night to Saturday afternoon, but no matter. Even with a lot of empty seats, this was a great afternoon.
So many NASCAR and race team events are carefully scripted and prepared to be sponsor-friendly. The NASCAR Hall of Fame induction, on the other hand, is all about honest and sometimes even raw emotions.
Walk around the Hall on this day and you see the men and women who built this sport, who made decades of sacrifices to grow this into the most popular form of motorsports in America. Friends see old friends here and yeah, the racers are still competitive.
A couple of years back, Maurice Petty was heading to do his post-induction interview, riding on a motorized scooter. As he headed to the stage, he zipped by David Pearson, stopped, turned around and said something to the effect of, "Hah, Pearson! You just got passed by another Petty." Priceless.
This year's event was no exception, with a great class: Track promoter and innovator extraordinaire Bruton Smith, and four drivers who were voted onto NASCAR's 50 greatest drivers list in 1998: modified legend Jerry Cook, two-time NASCAR Premier Series champion Terry Labonte, the incredible Curtis Turner and the late, great Bobby Isaac.
The inductees and their families were understandably emotional this year, as is the case every year.
The first to go in this year was the late Bobby Isaac. "Bobby's life is a true rags-to-riches story," said Isaac's daughter, Patsy, who noted he was one of nine children born into a Depression-era family in Catawba, North Carolina.
After seeing his first race as a youngster, "Bobby soon realized that God blessed him with the talent and ambition to be a race-car driver," said Patsy.
Isaac died in 1977 at the age of 45, after a massive heart attack following a race at Hickory Motor Speedway, the track where he ran his first race. "He died doing what he loved to do, but he died far too soon," said Patsy.
Six-time NASCAR Modified champion Jerry Cook was up next, introduced by Tony Stewart, who said Cook was a true hard-core racer. "Any day, any time, anywhere and against anyone," said Stewart of Cook's toughness.
"This is a little overwhelming, but it is the greatest honor," said Cook, who never finished lower than second in the Modified points from 1969 to 1981, a period in which in won six championships.
"Our motto was we never got tired and never knew the meaning of the word quit," said Cook, now 72, who worked for many years with NASCAR after he retired from driving.
Kevin Harvick was up next, introducing the fast and flamboyant early NASCAR star Curtis Turner, who was one of the sport's top drivers and a partner of Bruton Smith in building Charlotte Motor Speedway, which opened in 1960.
"The Sultan of Speed remains the only driver to win two consecutive races from the pole, leading every lap," Harvick said of Turner.
Margaret Sue Turner Wright, Curtis Turner's daughter, spoke on behalf of her father. "He was many things to many people . . . but we just called him Dad or Daddy," said Turner Wright. "He just never let doubt get in his way. He followed his dreams and that was inspiring."
"Many times, he would say, 'Anything is possible,' and for him it was," said Turner Wright.
Then came Bruton Smith, the man who created Charlotte Motor Speedway and so many innovations. Smith's Speedway Motorsports Inc. operates eight tracks that host Sprint Cup races, and has one of the nation's largest chains of automobile dealerships as well.
Smith, now 88, said he wanted to be a race-car driver and bought his first race car for $700, a lot of money in the 1940s. But his mother was opposed to him racing, so he became a promoter instead.
"My mom was a very religious person and she started praying for me to quit," said Smith. "And I knew I couldn't compete against that."
Smith went on to tell a long, shaggy dog story about he offered Pepsi a 50-year deal to sell its products at Charlotte Motor Speedway in 1960, but got turned down. That, in turn, led to a long-term deal with Coca-Cola, which remains in place.
"I have some money in my bank account back home," said Smith, a billionaire. "Some of that came from Coca-Cola."
Last up, but certainly not least, was two-time champion Terry Labonte, who won his first championship for car owner Billy Hagan in 1984 and second for Rick Hendrick in 1996.
"I walk in here and see all these banners hanging, and holy smokes, I see mine, it really is true," said Labonte of the realization that he was, in fact, now a member of the NASCAR Hall of Fame.
Labonte thanked some of the previous inductees he raced against, including Richard Petty, David Pearson and Cale Yarborough. "I might be in the Hall of Fame today with you guys, but you will always be my heroes."