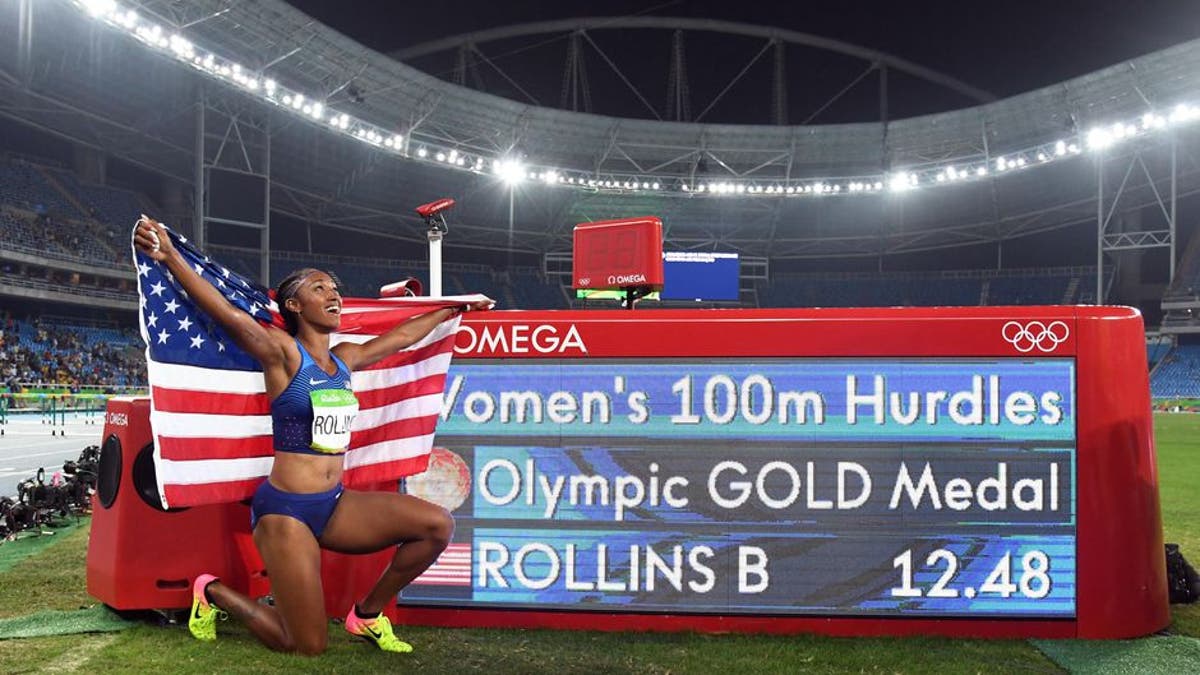 Olympic champion hurdler Brianna Rollins of the United States received a one-year suspension Thursday for repeated failures to disclose her whereabouts to anti-doping officials -- a ban she says was caused by a mix-up in a computer program.
Rollins' suspension is retroactive to Sept. 27, 2016, the date of her last missed whereabouts report.
Her gold medal, part of a medals sweep by U.S. 100-meter hurdlers at the Rio Games last year, will not be stripped.
The U.S. Anti-Doping Agency and other governing bodies in sports consider out-of-competition testing critical to clean competition, and all Olympic athletes in the United States are required to submit their locations so they can be tested anywhere without advance notice.
Rollins underwent eight out-of-competition tests last year and "at least" 16 tests overall, according to her attorneys, and never tested positive.
Still, she will miss the 2017 outdoor season, including a chance to compete at world championships later this year.
"I accept full responsibility for the mistakes that have led to my suspension, and am disappointed that I will have to miss this coming outdoor season, as a result of my confusion over how the whereabouts program worked," Rollins said.
In a news release, her attorneys said the computer program listed her location on certain dates as both her home and a track meet where she was competing. She missed three tests, on April 27, Sept. 13, and Sept. 27. A third missed test results in an anti-doping violation.
After USADA's initial ruling, Rollins took her case to an arbitration panel, which delivered what her attorneys called the minimum penalty allowable.
In its decision, the panel acknowledged it was "a difficult case because it involves the imposition of a serious penalty on a brilliant athlete who is not charged or suspected of using banned substances of any kind."