Oklahoma State guard Stevie Clark arrested for second time in 2014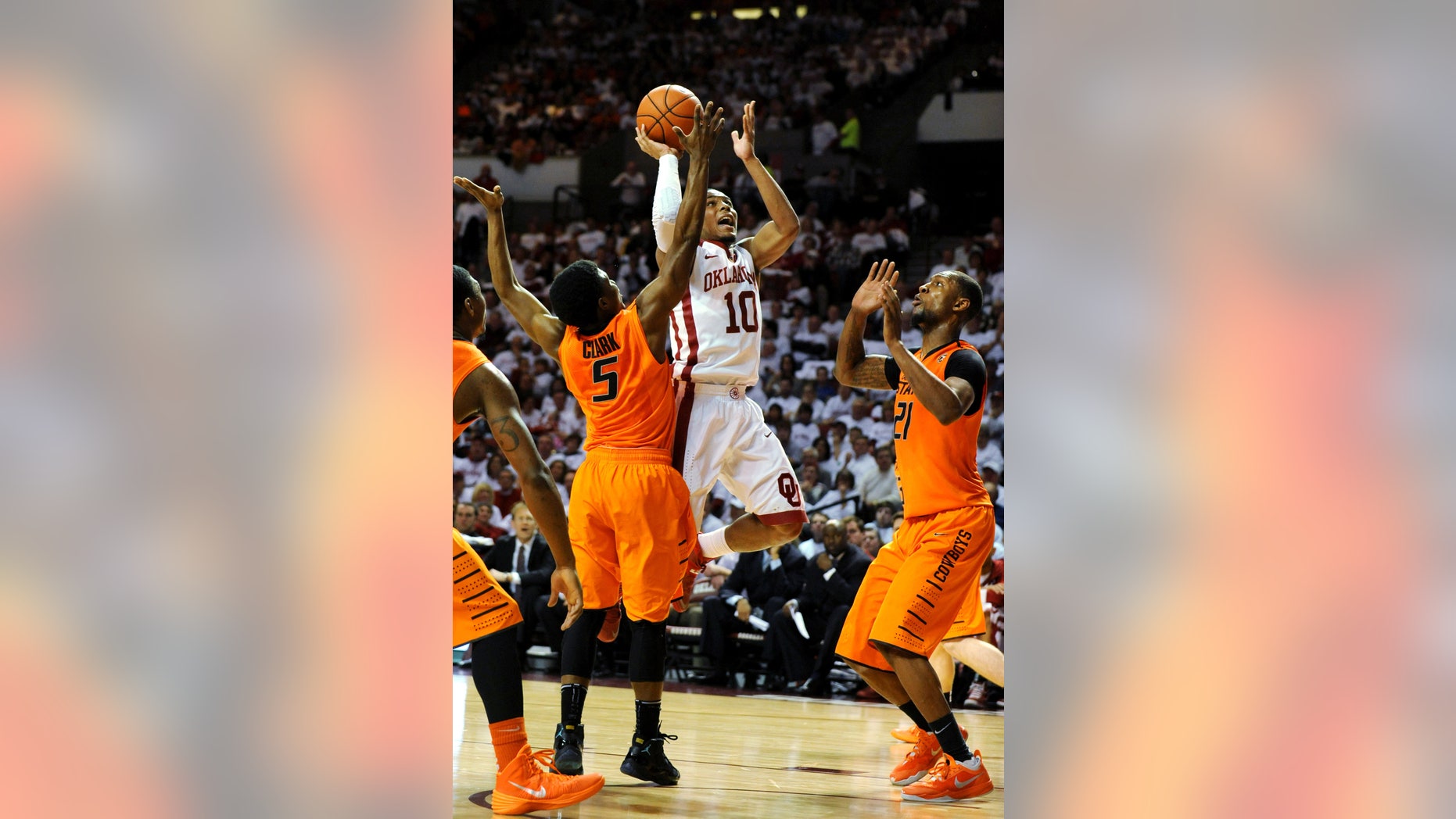 OKLAHOMA CITY – Oklahoma State freshman guard Stevie Clark was arrested early Sunday morning on suspicion of outraging public decency, a spokesman for the Stillwater jail said.
Clark was arrested at 12:46 a.m. and has since been released from custody.
Clark also was arrested on Jan. 1. An Edmond police spokesman said Clark was a passenger in a vehicle that was pulled over for a seatbelt violation. Police discovered marijuana in the vehicle and arrested Clark and the driver on possession of marijuana complaints. Clark, who is averaging 5.3 points and 2.7 assists per game for the Cowboys, already has missed five games this season for violating team rules.
Oklahoma State did not immediately respond to an interview request. The Cowboys host Iowa State on Monday night.