Ohio State suspends Urban Meyer for three games after investigation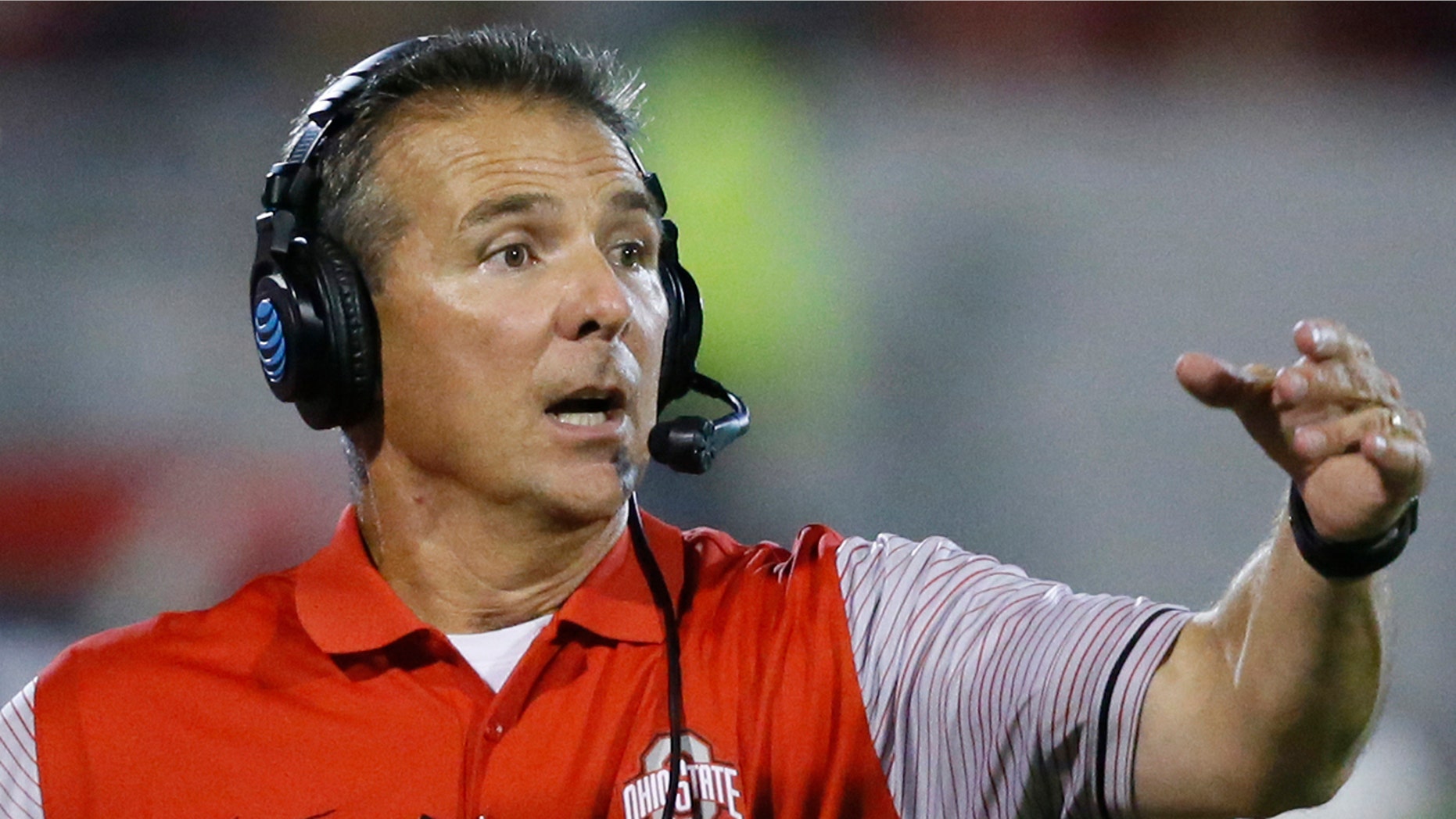 Ohio State University announced Wednesday night that head football coach Urban Meyer would be suspended for the first three games of the upcoming season without pay following an investigation into his handling of domestic abuse allegations against a former assistant coach.
The university also announced that athletic director Gene Smith would be suspended without pay between Aug. 31 and Sept. 16.
"I want to apologize to Buckeye Nation," Meyer said at a news conference after the suspension was announced. "I followed my heart, not my head."
The decision was announced exactly three weeks after Meyer was placed on paid administrative leave while Ohio State probed what he knew about the claims against former wide receivers coach Zach Smith.
Meyer was put on leave hours after Smith's ex-wife, Courtney, went public with claims that she had told Meyer's wife that Zach Smith had shoved her against a wall and put his hands around her neck in 2015.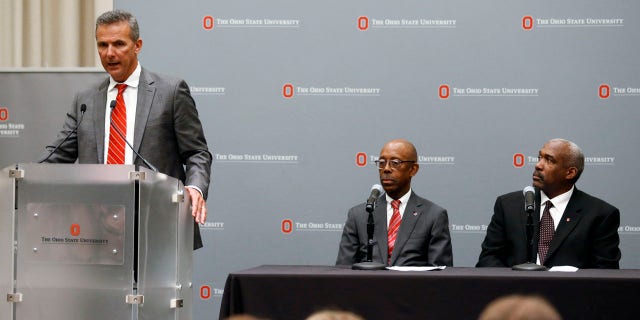 The couple divorced in 2016 and Zach Smith was fired on July 23 of this year after an Ohio court granted Courtney Smith a domestic violence protective order.
Days later, Meyer told reporters at the Big Ten's preseason media days in Chicago that he was never told about any incident involving Smith and his wife in 2015.
"I was never told about anything and nothing ever came to light," Meyer said at the time. "I've never had a conversation about it. I know nothing about it."
On Wednesday, Meyer admitted that his media day remarks were "not as complete and as accurate as I should have been," but denied he intentionally deceived anyone. He added that he likely kept Zach Smith on staff out of loyalty to former Buckeye coach Earle Bruce, Smith's grandfather and a man Meyer described as "a mentor and like a father to me."
"I did not know everything about Zach Smith," Meyer said. "However, I should have demanded more from him and recognized red flags."
Meyer said he was not aware of the text messages Courtney Smith sent to his wife. When asked if he had a message for Courtney Smith, Meyer said: "I have a message for everyone involved in this: I'm sorry we're in this situation."
In 2009, Zach Smith was accused of aggravated battery on his pregnant wife while he was working a graduate assistant for Meyer at Florida. The charge was dropped because of insufficient evidence.
Zach Smith's attorney Brad Koffel said in a statement to USA Today that Meyer, Ohio State and Gene Smith were "collateral damage" for Courtney Smith's desire to seek revenge against her ex-husband.
"Zach Smith married a woman he should not have married," Koffel said.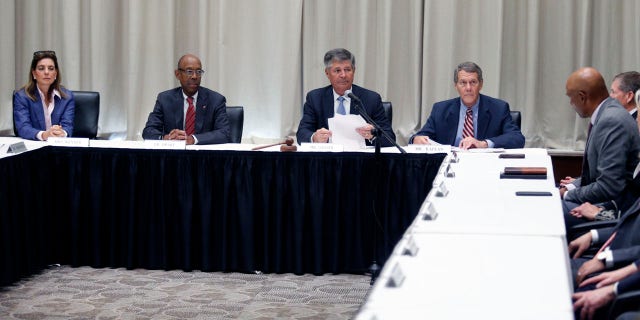 Trustees discussed the decision to punish Meyer in a marathon meeting of nearly 12 hours Wednesday while Meyer and his wife Shelley awaited the decision.
Ohio State's Title IX sexual misconduct policy includes reporting allegations of domestic violence made against university employees. Violating that policy would have allowed Meyer to be fired for cause, according to provisions placed in his contract when it was extended in April by two years.
However, the university's investigation found that while Meyer and Gene Smith did not follow "the precise [reporting] requirements of their contracts ... they did so based upon a good faith belief that they did not have sufficient information to trigger a reporting obligation or initiate a disciplinary action in the absence of law enforcement action."
The investigation also found that Meyer's statements at Big Ten media day "were not part of a deliberate cover-up effort to keep Zach Smith on the coaching staff." However, the report concluded that Meyer and the athletic director "failed to take sufficient management action relating to Zach Smith's misconduct."
"Permitting such misconduct to continue is not consistent with the values of the University and reflects poorly on Coach Meyer, Athletic Director Smith, and the University," the report went on.
The investigation cost $500,000 and was conducted by the national law firm Debevoise & Plimpton.
Ohio State opens the season with two home games against Oregon State and Rutgers before traveling to Dallas to face TCU on Sept. 15. Meyer is due to return to the sidelines for the Buckeyes' Sept. 22 home game against Tulane.
Offensive coordinator Ryan Day will serve as the interim head coach in Meyer's stead.
Meyer is heading into his seventh season at Ohio State, where he is 73-8 with a national title in 2014 and two Big Ten Conference championships.
The Associated Press contributed to this report.