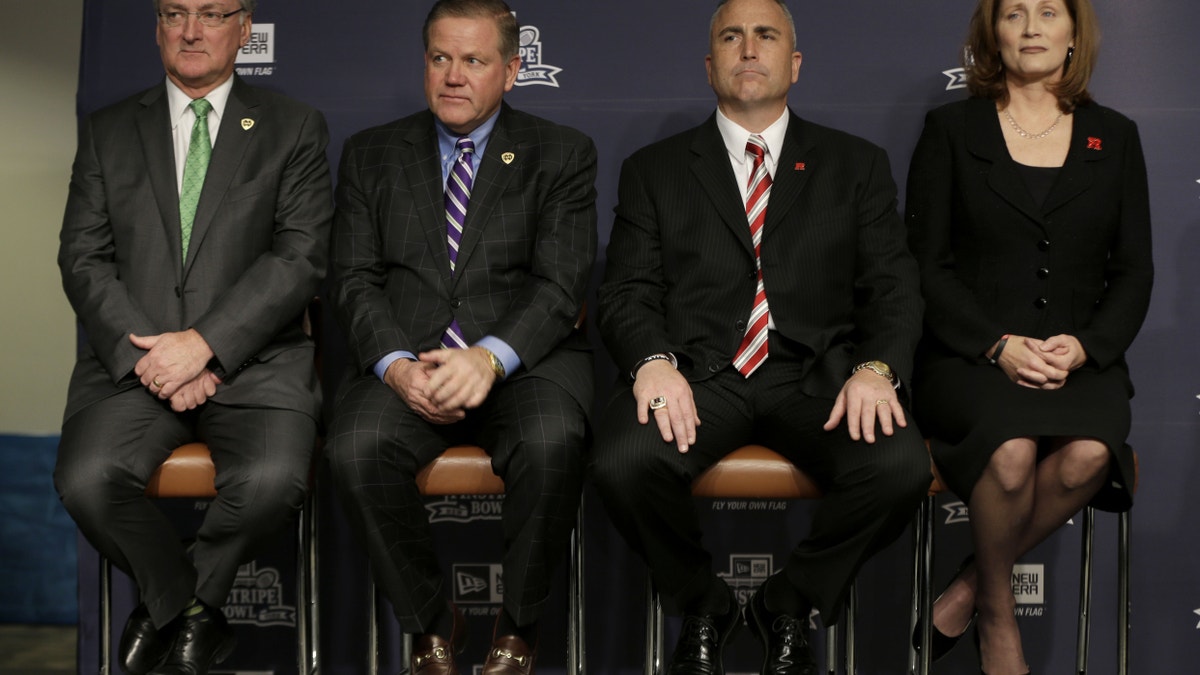 NEW YORK – Notre Dame and Rutgers officials got a sampling of winter weather ahead of the Pinstripe Bowl at Yankee Stadium.
Officials announced on a snowy Tuesday in New York that the teams will play in the fourth Pinstripe Bowl on Dec. 28.
Notre Dame finished 8-4 this season, but had no bowl affiliation this year. The spot in the Pinstripe Bowl was open because the Big 12 did not have enough Bowl eligible teams.
Rutgers compiled a 6-6 mark.
Those on hand for the announcement included Notre Dame athletic director Jack Swarbrick, coach Brian Kelly and Rutgers AD Julie Hermann and coach Kyle Flood. New York Yankees President Randy Levine also attended.
Next season the Irish will be part of the Atlantic Coast Conference bowl lineup, which will include the Pinstripe Bowl.