NNS: Darrell Wallace Set For Iowa Debut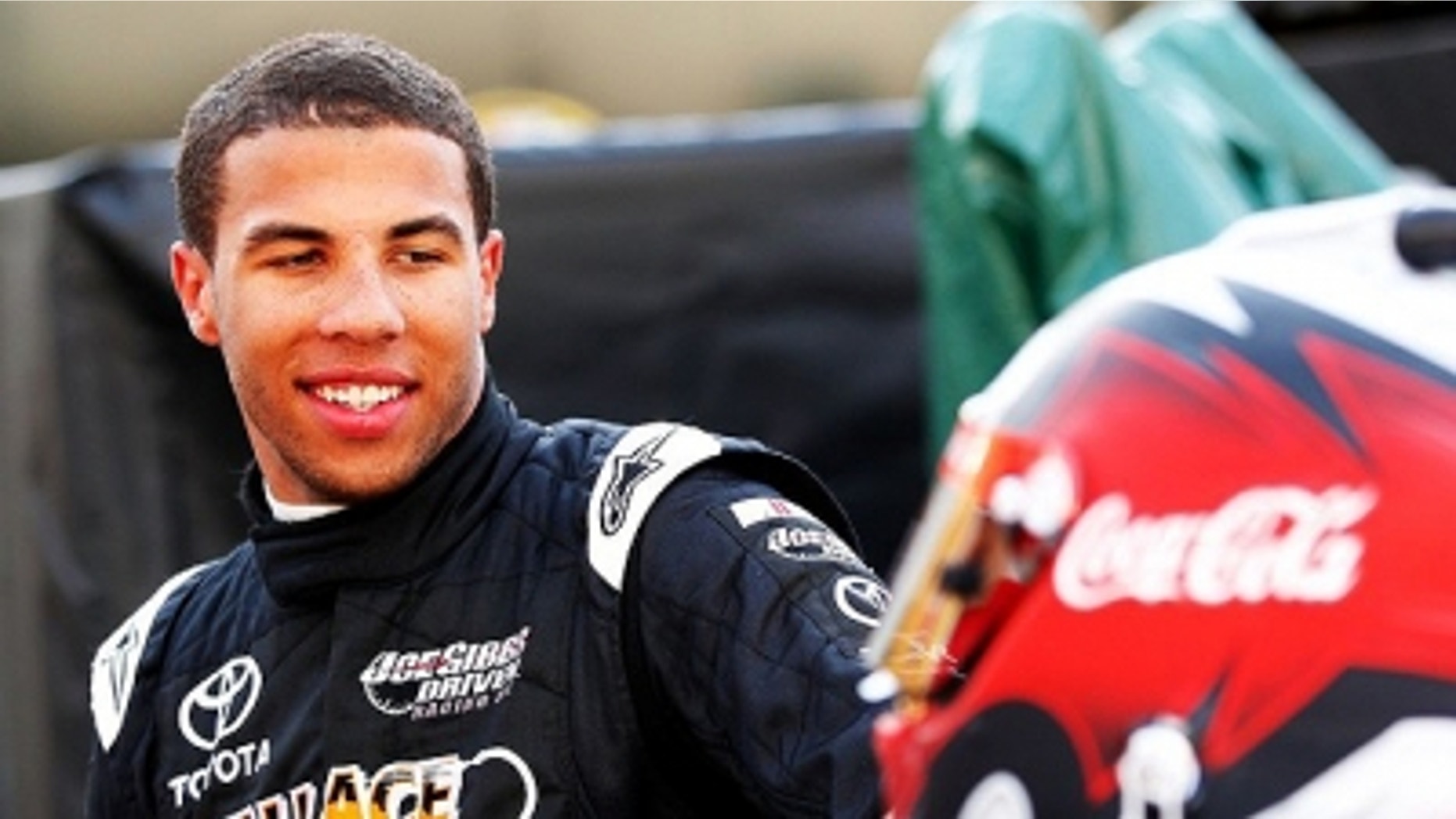 Many – in fact, most – drivers make their debuts in the Nationwide Series without much fanfare.
Decidedly, that will not be the case May 20 when Darrell Wallace Jr. is scheduled to race in NASCAR's No. 2 series for the first time. He's scheduled to debut in the Joe Gibbs Racing No. 20 Toyota at Iowa Speedway.
Wallace's name has carried a certain degree of prominence for the past two seasons as he has been the standout driver in NASCAR's Drive for Diversity program, a much-ballyhooed but to date largely unsuccessful attempt to put a minority driver in a potentially winning situation in one of NASCAR's three national series.
Wallace, an African-American, appears to have the talent and standing to make it work. He has scored wins in the past three years in NASCAR's K&N Pro Series East competition and was the series runnerup last year, when he finished in the top 10 in 11 of 12 races. A developmental driver for the Gibbs' team, the 18-year-old from Concord, N.C., has the connections and the cars to make a name for himself.
But first, Iowa.
Wallace will be in a spotlight of sorts there, but he stressed that he has to keep matters in perspective and not try to outthink and outrace himself in his first Nationwide outing.
"It's my first race," he said. "I'm not going out there to set the world on fire. I'm definitely going out there to show my capabilities, what I'm able to do on the track and also off the track."
Wallace said he plans to establish his pace early and then see where things go.
"We have to manage everything well – pit stops, getting in and out of the [pit] box well," he said. "I definitely need to be focused on that. Also, not overdriving the car, just kind of relaxing, settling down, getting into my rhythm, going out there and just logging laps. That's what it's all about."
Wallace is scheduled to run the K&N race at Iowa the day before the Nationwide event.
"I'll have some experience going in there," he said. "I won't go in there with cold feet. I'll be having some seat time that weekend.
"Going into Sunday's race, it will definitely be kind of a little bit easier than jumping out not having any seat time there. So it's definitely going to be fun. That's what it's all about. I'll make sure I go out there, accomplish that goal, see how things play out."
Wallace plans to run four Nationwide races this year and hopes to expand that schedule – perhaps to full-time – next year.
"I need to kind of keep moving up at a steady pace," he said. "I think by running up front in these races, these four races that I have so far, will hopefully land a long-term sponsor that will stay with us throughout next year and years after that. It's all about finding that right one. I think sometime in the near future it will land."
Mike Hembree is NASCAR Editor for SPEED.com and has been covering motorsports for 30 years. He is a six-time winner of the National Motorsports Press Association Writer of the Year Award.