NFL to return over $723K it improperly used for military tributes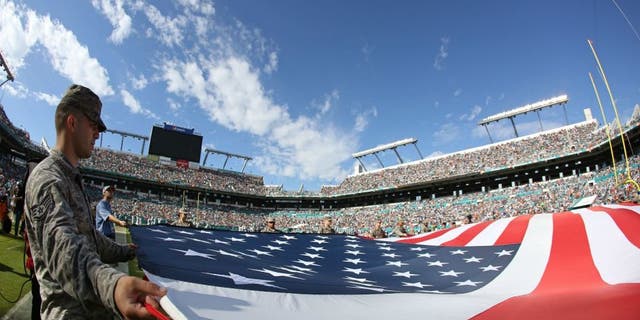 NFL Commissioner Roger Goodell said Thursday that the league will return more than $723,000 of taxpayers' money to the government -- money that had been paid to NFL teams for sponsored military tributes over the past four seasons.
Goodell informed Senators Jeff Flake and John McCain of the decision in a letter on Wednesday. Flake and McCain revealed in 2015 that the U.S. Department of Defense spent $5.4 million in contracts with 14 NFL teams between 2011 and 2014. That disclosure drew plenty of criticism and raised even more questions about how much of that money was used for on-field tributes rather than recruiting.
In closing, Goodell noted the NFL will take steps to such mistakes in the future: