NFL Round-Up: NY Giants Upset Packers, Brady Beats Tebow & More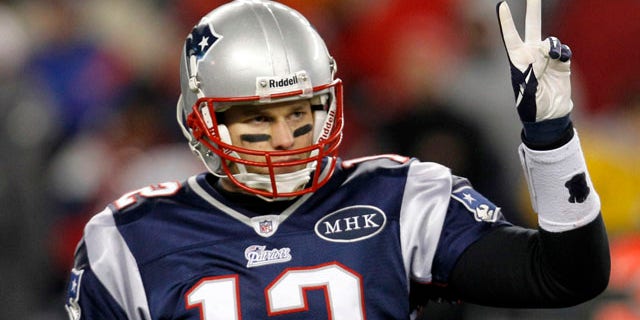 Jumpin' Jupiter Creek! This weekends playoffs games were out of control.

Packers lose at Lambeau, Giants move on.

15-1 is a great season but it doesn't mean much if you don't get to the big game.

The Green Bay Packers were handled yesterday by the New York Giants and QB Eli Manning, who are streaking into the playoffs and looking as hot as they were in 2007 when they won it all against the New England Patriots.

The Packers just couldn't get things clicking offensively and QB Aaron Rodgers was being chased all day by a scary defensive line.

The Giants won 37-20 and hope to continue their win streak next week in the NFC Championship game.

Giants WR Victor Cruz had 5 catches for 74 yards.

49ers come back for the last minute win over the Saints

Saturday saw the most exciting game of the weekend.

New Orleans Saints QB Drew Brees is having a record breaking year and looked poised to go for a deep playoff run.

The San Francisco 49ers revived by head coach Jim Harbaugh are back at the top of the league and looking to get back in the NFC Championship for the first time since Steve Young was QB.

With the 49ers holding a small lead at the top of the 4th quarter, the game turned into a gunslingers' duel as Brees and 49ers QB Alex Smith changed leads throughout the end of the 4th quarter.

With 9 seconds left Smith threw a 14-yard touchdown pass to TE Vernon Davis to give the 49ers a 36-32 win.

Davis was crying uncontrollably as the 49ers go from laughingstock to league leader in just one season.

They meet those New York Giants for a trip to the Super Bowl next Sunday.

Best Sports Pix of the Week
Give the Devil his due: Brady bests Tebow

If Denver Broncos QB Tim Tebow has Jesus on his side then New England Patriots QB Tom Brady must have made a deal with the devil because he's just that good.

I give all the credit in the world to Tebow and the Broncos for getting this far and putting up with the religious jokes that those in the media (myself included, but in jest and not mean) have had to deal with.

I credit Tebow for laughing them off. He showed a lot of heart and proved himself to be someone with a lot of guts and a big heart who loves the game.

As for Brady, while Tebow is the guy fathers can trust with their daughters and want their daughters to date, Brady is the complete opposite.

A ladies man who puts up big numbers, a talented QB with a devilish grin, good looks, and enough talent to make you sick.

DON'T TRUST HIM WITH YOUR DAUGHTERS! Don't trust him with your Hollywood actresses and don't trust him with your super-models. HE WILL CONQUER THEM!

Both men should get credit for being good at what they do, but the difference between Tebow and Brady is that Brady is an experienced overachiever who is consistent and once again has his team on the cusp of another Super Bowl appearance.

Oh yeah, the Patriots won 45-10. Brady threw for 6 touchdowns and Tebow only completed 9 passes.

Pats TE Aaron Hernández had 5 carries for 61 yards and led his team in rushing. He also had 4 catches for 55 yards and a touchdown --not bad for a backup TE.

Ravens take out the Texans

The Houston Texans had a great run this year and it's amazing considering they did it with three QB's.

This week rookie QB T.J. Yates couldn't handle the Baltimore Ravens defense. He threw three interceptions.

The Ravens won 20-13.

Houston RB Arian Foster ran 132 yards and a touchdown score.

The Ravens meet the Patriots next Sunday with a shot at the Lombardi trophy on the line.
Victor Garcia is a Fox News Latino regular contributor from Fox News Channel.
Follow us on twitter.com/foxnewslatino
Like us at facebook.com/foxnewslatino