NFL playoffs put NASCAR types on emotional roller coaster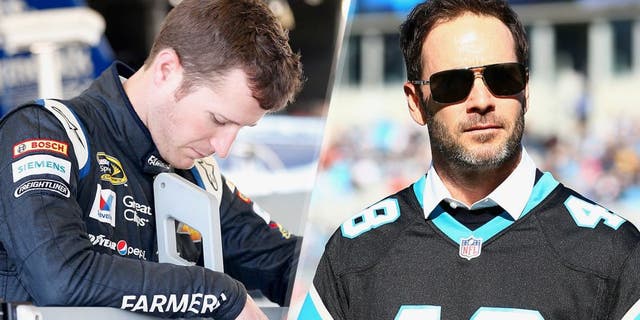 NEWYou can now listen to Fox News articles!
The NASCAR Twitterverse came alive Sunday as the Carolina Panthers' NFL playoff game against the Seattle Seahawks began to unfold.
With so many NASCAR teams and drivers located in the Charlotte, N.C., area -- home of the Panthers -- emotions ran high. But not everyone was a Panthers' fan, as Hendrick Motorsports driver and noted Seahawks fan Kasey Kahne readily attested. From Kahne to Jimmie Johnson to Jeff Gordon and many others in between, emotions ran high.
In the end, it left some (most notably Kahne and fellow Seattle-area native and NASCAR Sprint Cup Series driver Greg Biffle) disappointed. Most others were elated with the Panthers' 31-24 victory -- even though the Seahawks made it interesting after trailing 31-0 at halftime.
See what several of NASCAR's biggest stars and teams had to say as the game unfolded.
No one had a house more divided than Ty Dillon. He's a huge Panthers' fan. His wife, Haley, is from Seattle and, well, you can guess where her loyalties lie.
And, of course, FOX Sports' own Danielle Trotta got into the act as well.
The beat down ended up being a little closer than Panthers' supporters would have liked, but the ultimate outcome still left Kahne and Biffle both speechless -- at least on Twitter -- afterward.