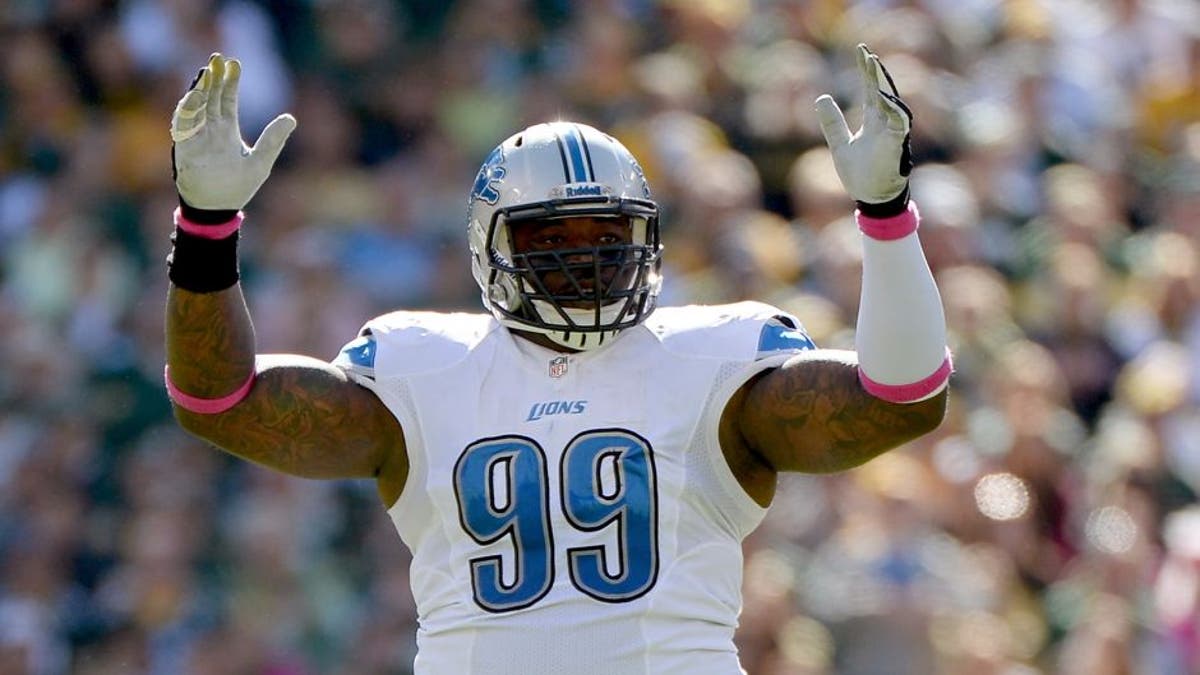 Along with All-Pro Ndamukong Suh, the Miami Dolphins also brought in veteran defensive tackle C.J. Mosley from the Detroit Lions. The duo of those two along with Cameron Wake and Oliver Vernon give Miami one of the best defensive lines in football. Aside from that fact, Mosley is also excited to be joining the team for another reason: he grew up a Dolphins fan.
"Just growing up as a kid, I just always loved them," Mosley told MiamiDolphins.com. "Dan Marino was my favorite player, that whole team back then. Dan, he was my guy. That's who I watched and it was just wonderful just to watch him be back there in the pocket and just throw those bullets, throw those darts."
There's just something about getting the chance to play for your favorite team growing up. Even more, it has to be cool being on the same field as your favorite player as a kid. Mosley noticed Marino was on the field at the training facility in June, and he's already got plans for building a relationship with the Hall of Famer.
"I can't walk up to him every day and go talk to him. I met him the other day and talked and he's a nice, cool guy. I told him I definitely needed a jersey autographed ... authentic."
Playing in front of his idol each week could motivate Mosley to another level of performance. Or then again, it could have absolutely no effect at all. Regardless, Mosley is happy where he's at playing for his favorite team.
(h/t Miami Dolphins)
Photo Credit: Harry How/Getty Images