New York Knicks, Carmelo Anthony Still Undefeated at 5-0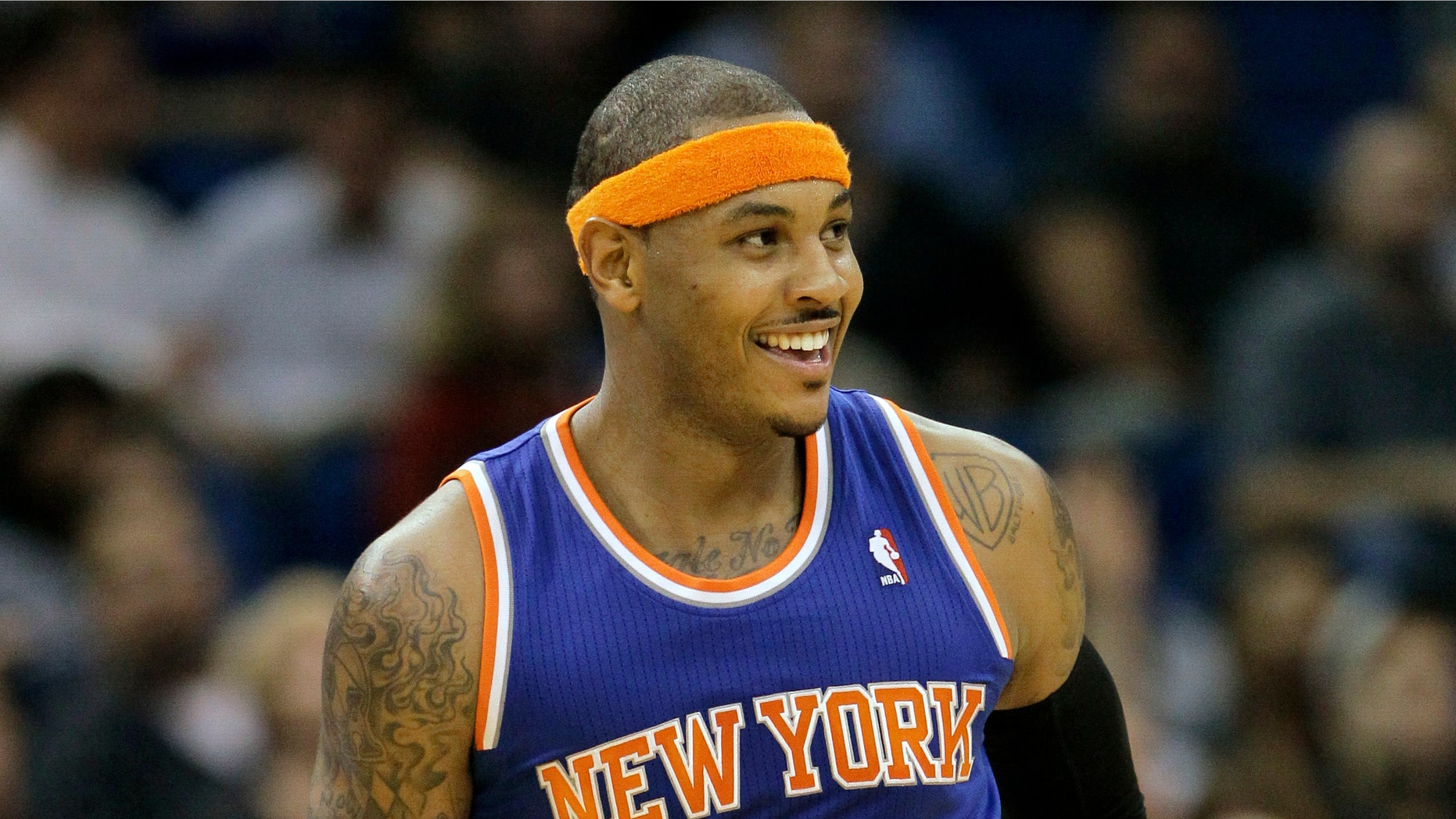 ORLANDO, Fla. – In their first four games of the season, the New York Knicks have managed to surprise their critics.
They have been consistently performing above expectations, jumping out to an unbeaten start.
Add in another night and another victory and the Knicks' breakout beginning doesn't seem to have an end in sight.
Carmelo Anthony scored 25 points, J. R. Smith and Raymond Felton each added 21, and the New York Knicks held off the Orlando Magic 99-89 Tuesday night to improve to 5-0.
The victory extended New York's NBA-best start. The Knicks have won their first five games for the first time since opening the 1993-94 season 7-0 on their way to the NBA finals. The Knicks remain the league's only unbeaten team.
"Defense, we buckled down," Anthony said. "We kind of slowed them down, kept them off the glass rebounding. Once we had a chance to rebound the basketball, get out and make some shots, we didn't turn back from there."
New York coach Mike Woodson has made no secret of the fact that for the Knicks to continue their recent output long-term, keeping his older team well-rested will be a necessity.
A three-day rest following their dominating win over Dallas on Friday was perfect timing for a Knicks squad that played its first three games in just four nights.
It showed against and Orlando team whose younger players were fearless attacking New York early on.
But so much youth on the floor also gave way to some careless mistakes late in the second half. Orlando pulled to 82-80 before the Knicks went on a 13-4 spurt to take a 95-84 lead with 2:36 to play and put the game away.
New York led by just a point at the break, Knicks coach Mike Woodson said that kind of effort wasn't there early.
"We weren't playing hard enough," Woodson said. "You can't just roll the ball out and think because their record indicates that they may not be good or they're struggling as a team — any team can beat you in this league ... We got a few stops, and scored a bucket and we were able to secure the win. But it was a tough victory tonight."
Along with Anthony's big night, the Knicks were also able to sustain the Magic's efforts as Smith continued his hot streak from the 3-point line, connecting on both of his attempts. He is 13 of 18 overall for the season from behind the arc.
"It's great. It's a great feeling," he said. "We want to keep it going. So we can't get too lackadaisical like we did in that first half."
The Knicks will have another break from game action Wednesday before playing at San Antonio Thursday night.
Based on reporting by the Associated Press.
Follow us on twitter.com/foxnewslatino
Like us at facebook.com/foxnewslatino